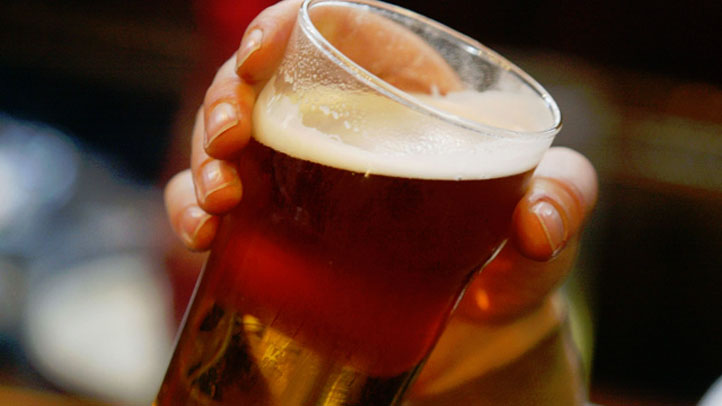 It's March Madness and you know what that means. It's an excuse to fill out a bracket, watch basketball and of course drink. But this year St. Patrick's Day is giving revelers even more reason to party.
Drinker's Tavern in Old City, Drinker's Pub in Rittenhouse and Drinker's West in West Philly know how to bring in the festivities with their own March Madness.
For those of you who maybe want to play hooky from school or work to watch one of your favorite teams better come up with an excuse because starting at noon the bars are having 1 buck Rolling Rock ponies as well at dollar dogs during every NCAA Tournament game.
But the party at Drinker's Pub at 19th at 1903 Chestnut Street will start even earlier Thursday. Doors open at 11:30 a.m. for St. Patty's Day. From 7 to 9 p.m. all sorts of drink specials including pitcher and draft deals.
Plus they will feature $3 Cuervo and Soco 'n Lime shots all night.
Don't live in Center City? Don't worry.
The Bayou Bar and Grill in Manayunk is down for the Madness as well with $2.50 Coors Lights and daily specials.
With these specials and plenty more around town employers should probably expect sick calls to be up.