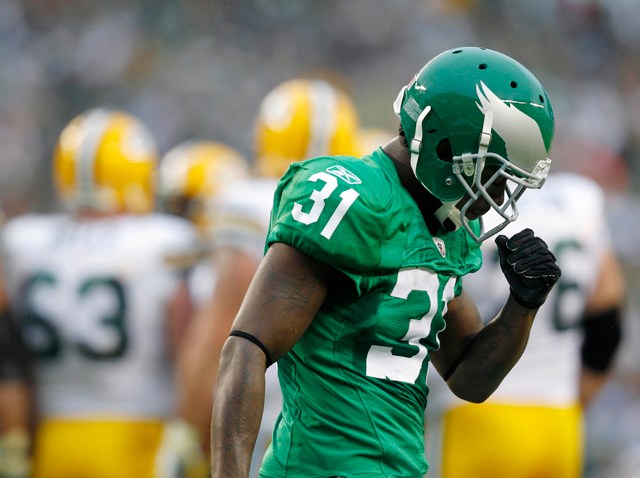 The Eagles defense looked good early but caved as the game went on against Aaron Rodgers and the Packers.

Let's break it down:
*First Packers three-out drive was more Rodgers and the Green Bay offense being out of sync than the Eagles defense doing anything special.

*The defense went with a big 3-4 look, with three down lineman and two stand-up rushers. Akeem Jordan dropped into coverage, and Ernie Sims and Nate Allen blitzed. Impossible to figure out which LBs were going to blitz, especially with Allen tacked on to that. Rodgers threw the ball into triple coverage for the pick. Here's hoping we see that look again.

*Stewart Bradley has the speed to peel off and run with JerMichael Finley. That's what makes hims so versatile. But he just can't run into Finley when the ball's in the air.

*Juqua Parker's not dead yet, huh? Putting big pressure on opposite Trent Cole on multiple occasions. Three sacks in the first 16 minutes of the game.

*Lining up with six or seven defenders on the line of scrimmage, making it unclear who's going to blitz is a great look. It got Brandon Graham in free on Rodgers, but he couldn't finish the job. Sometimes McDermott brought all the guys too, which was impossible to block. This kind of pressure saved Ellis Hobbs on multiple occasions.

*The Packers finally get some big rushes -- not sursprisingly to Ernie Sims's side.

*Bradley took a big, unexpected hit from Ernie Sims' leg. How did they not notice concussion symptoms on that one? The Eagles training staff should be fired. All of them.

*If only Hobbs could cover as well as he celebrates a miscellaneous tackle. Greg Jennings beat him any time he wanted to, and with only the rookie Nate Allen to bail him out, Hobbs is a real liability.

*Asante Samuel's body language tells us that one third quarter seven-man rush wasn't all it was cracked up to be. Perhaps one of the rushers was supposed to drop back into a shallow zone. Samuel played pretty well in this game, judging by the lack of throws his way. Almost had an interception in the third quarter.

*Sims got run over by the Green Bay fullback more than once. Not good. Almost every big run is to his side. With good reason too, because he rarely makes it through the traffic. Jordan and Omar Gaither aren't much better.