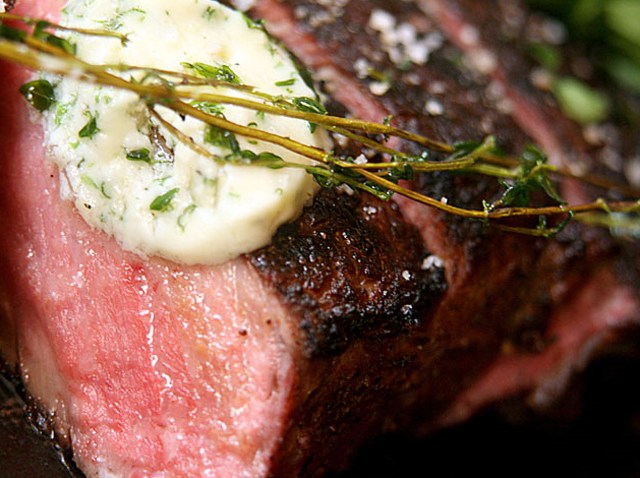 Fleming's Prime Steakhouse and Wine Bar now offers 100 award-winning wines by the glass.
To celebrate Fleming's 100, they're featuring 30 wines for less than $10 a glass for the rest of September and every Tuesday, 25-percent off any bottle.
"This year we have made a special effort to find superb wines at a value which we know is of key importance to our guests. It's an absolute pleasure for me to introduce these exciting new wines, one glass at a time," says Marian Jansen op de Haar, Director of Wine.
In addition, this Main Line institution will offer a trio of filet mignon for $45. Try the filet wellington, Oscar and au poivre for one very reasonable price. The memorable meal also includes a salad, side dish and a trio of crème brulees for dessert. And for $10 more, add a flight of paired wines, perfect for each filet.
Fleming's is also introducing an all-new, all-burger menu. Whether you're in the mood for a sliced filet burger, an Ahi tuna burger, jumbo lump crab cake, Portobello mushroom or the restaurant's signature prime burger, you won't be disappointed. Your meal comes complete with a wedge salad and onion rings.
"The Prime Burger Bar Menu offers guests a new way to enjoy the Fleming's dining experience," says Executive Chef Russell Skall.
So try one. Or, on Wednesday's during September, you can try all five because Fleming's is giving them (well, the mini versions) away from 5 p.m. until 7 p.m.
Speaking of giveaways, Fleming's practically giving away their updated bar menu. Until 7 p.m., you can choose from five wines, five cocktails and five apps, for just six bucks each.
If all these specials haven't convinced you to get to make the trek to Lancaster Ave. (or the Marlton, N.J. location) maybe the 100 Wines, 100 Winners contest will. Through September 30, Fleming's is giving 100 guests the chance to win any bottle they want from the list.