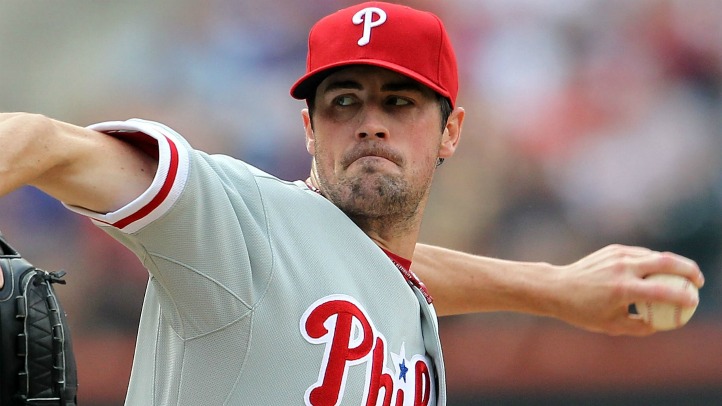 One of the most pressing issues facing the Phillies this season – I mean, those not related to the health of their team – is the future of Cole Hamels. The Ace lefty, who is in his final year with the Phillies, is due to hit free agency after the season, and, if things go his way in 2012, will command a boat-load of green from whatever team decides to sign him.

Of course, only if it gets that far, as the Phillies and Hamels are sure to negotiate for his future over the course of the season.

But, as Matt Gelb pointed out earlier today, is it possible that the Phillies and Hamels already worked something out, and are simply just waiting for the appropriate time to announce it?
Hamels and his agent, John Boggs, have refused to put any deadline on contract talks. But once the season starts, and Hamels is that much closer to free agency, does anything change?

"No," Hamels said. "My only understanding is if you sign anybody before opening day, you have to deal with the luxury tax. So that's the only thing I know of. Anything after goes toward next season. I understand that's where the Phillies are."
Gelb goes on to point out how it was strange for Hamels to comment on the luxury tax, seemingly out of the blue, unless, of course, Hamels and the Phillies already have a deal in place, and are simply just waiting for the appropriate time to make the announcement.
If that were the case, it would certainly be a load off of the mind of the Phillies front office, Hamels, and the fans, because no one wants to get into an off-season bidding war for the services of the 28-year-old Hamels.
It's entirely possible that what Gelb talks about is gospel, and that the Phillies and Hamels are waiting for the best time to announce the deal. It would certainly be a sigh of relief for the fans, who have received more bad news than good this spring, and it would allow Ruben Amaro and company to focus on other things (like re-tooling the offense) after the season.