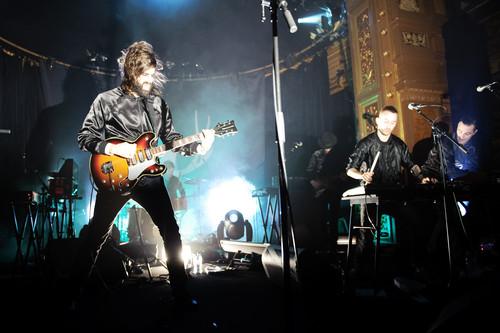 Happy Hour: If you're looking to catch the game tonight, make Misconduct Tavern a must-stop. The nautical-themed bar and restaurant has seven flat screens and lots of space so you can catch all the action. Get there for happy hour from 5 p.m. until 7 p.m. and sip on $5 house wines, $5.50 specialty cocktails and $2 off drafts. Misconduct Tavern, 1511 Locust Street, Philadelphia, Pa. 19102, +21, 5 p.m.
Raymond Coleman: Although St. Patty's Day was a few weeks ago, keep the Irish bug alive by hitting up new pub, Con Murphy's, tonight. The local Irish hangout will feature an exclusive performance by Irish acoustic musician, Raymond Coleman. Grab a Guinness and lay low while listening all your favorite songs and a few originals. Plus, if you're hungry, their dinner menu is great. Con Murphy's, 1700 Ben Franklin Parkway, Philadelphia, Pa. 19103, +21, Free, 8 p.m.
Miike Snow: Swedish electro-pop group, Miike Snow, will hit the stage at the TLA tonight. The magic behind Miike Snow began back in 2007 when childhood friends, Christian Karlsson and Pontus Winnberg, decided to start to make music together after successful solo projects. Songwriter Andrew Wyatt came along and the rest is history. Their song "Animal" has been featured on several American television shows and commercials. Come out tonight to see what all the buzz is about. Theatre of Living Arts, 334 South Street, Philadelphia, Pa. 19147, $18, 9 p.m.