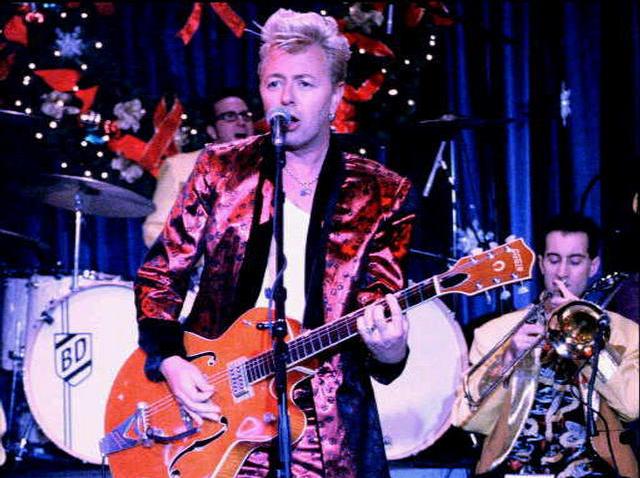 Trunk Show: If you're a jewelry lover or want to pick up a few things for Mom this holiday season, head to the John Wind Maximal Art Trunk Show at local boutique, Joan Sheep. This Saturday, enjoy all of the most popular local jewelry designers' creations. Whether you're looking for a bracelet, necklace or earrings -- Joan Sheep has got you covered. Fashion gurus will admire whatever piece you choose. Joan Sheep, 1616 Walnut Street, Philadelphia, Pa. 19103, Free, 12 p.m.

Dukes of Destiny: If you're in the mood for some funky blues, check out The Dukes of Destiny this Saturday night at World Café Live. The local band has performed exciting blues and roots music since 1982. With three albums under their belt and worldwide critical acclaim, see what all the hype is about. Bring your friends or family out for an entertaining Saturday. World Café Live, 3025 Walnut Street, Philadelphia, Pa. 19104, $13, 9 p.m.

Radio Eris: Get ready for a psychedelic trip this weekend. Radio Eris, also known as Philly's only art rock band, will be at the Tritone on Saturday. The crafty and uber-creative poetry group will perform some of their favorite songs. Matching experimental sounds with classic rock, see Radio Eris put on a show-stopping performance. Purchase their latest CD, Broadcast Muse, on sale now. Tritone, 1508 South Street, Philadelphia, Pa. 19146, $7, 9 p.m.

Brian Setzer: Jump and jive into the holiday season this Sunday night. The Brian Setzer Orchestra will be at the Keswick Theatre performing some of their greatest hits as well as a few holiday jams. The swing and jump blues band have been around since the 90s and are known for their hit and cover song, "Jump, Jive an' Wail." Their new CD, Songs from Lonely Avenue, debuted at #4 on the Billboard Jazz Chart. Tickets are a bit pricey, but this could be a great holiday treat for Mom and Dad. Keswick Theatre, 291 Keswick Avenue, Glenside, Pa. 19038, $69.50, 7:30 p.m.
Stand-Up: If you're in the mood for a good a laugh or you just think you're funny, stop in Lickety Split for comedy night this Sunday. A mix of talented professionals as well as some newcomers looking to showcase their skills will be performing all night. With deejays, food and drinks, join the fun with a group of girls or a guys' night out. The Lickety Split Music Lounge and Bar, 401 South Street, Philadelphia, Pa. 19147, +21, Free, 9 p.m.