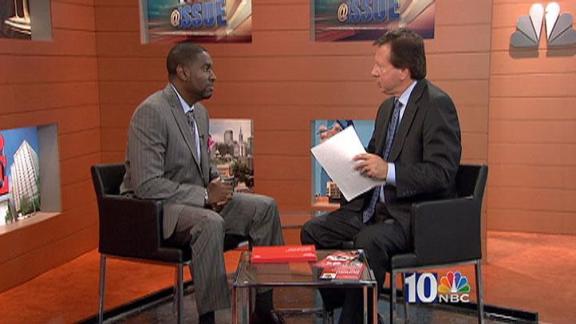 Urban League of Philadelphia Empowering Citizens
The Urban League of Philadelphia has held tight its 100-year mission of providing jobs and is increasing its focus on education, including internet literacy, as an equalizer for better opportunities for young people and adults.
Watch NBC10 @ Issue with Steve Highsmith every Sunday at 11:30 a.m. This weekly public affairs discussion program takes an in-depth look at local, state and national issues and politics. If it's Sunday, it's NBC10 @ Issue, immediately following NBC's "Meet The Press." Fan, follow and like us on Facebook (NBC 10 Live @ Issue) and Twitter (@NBC10atISSUE).