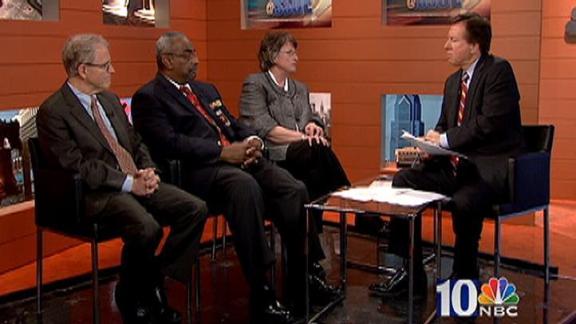 Marking the 50th Anniversary of the Vietnam War
Memorial Day remembrances of the Vietnam War, 50 years later. Decorated military veterans recall their entry in the Vietnam War, what they faced there and how they were treated when returned home.
Watch NBC10 @ Issue with Steve Highsmith every Sunday at 11:30 a.m. This weekly public affairs discussion program takes an in-depth look at local, state and national issues and politics. If it's Sunday, it's NBC10 @ Issue, immediately following NBC's "Meet The Press." Fan, follow and like us on Facebook (NBC 10 Live @ Issue) and Twitter (@NBC10atISSUE).