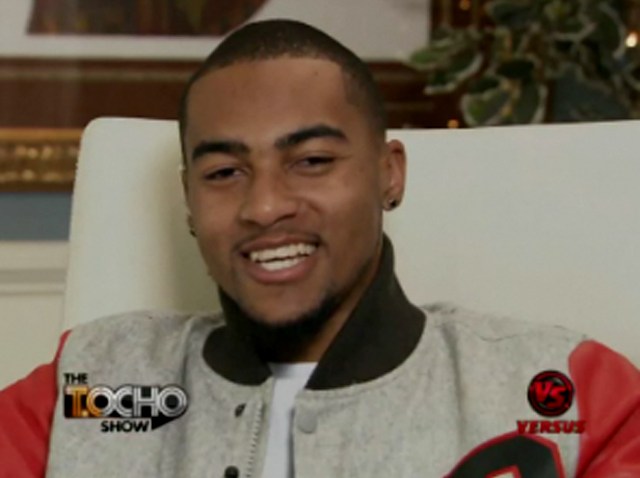 In the wake of blowing apart the Cowboys on Sunday Night, Eagles receiver DeSean Jackson has begun openly campaigning for a new contract from his famously parsimonious employers. And where, do you think, might be a good place for a young receiver to openly complain about getting a new payday? Why, the T.Ocho Show, of course! Would any other place really suffice? From Jeff McLane at philly.com:
The wide receiver said the Eagles are "going to have to do something" about a new contract during an appearance on the T.Ocho Show…

"It is what it is, but they're going to have to do something," Jackson said on the show. "Because the way I'm out there putting it in, something's got to happen, baby."
And it most certainly will. Jackson has only one year left to go on his rookie contract, and the Eagles aren't about to let go of a player who has fast become the league's most dangerous wideout. The only real question here is how much the Eagles are going to pony up, and I'm sure the team and Jackson will initially beg to differ on that amount. McLane notes that Jackson is repped by the ever-oily Drew Rosenhaus, who represents both TO and Chad Ochocinco. I know. SHOCKING. And other factors will almost certainly enter into Jackson's negotiations as well, including the terms of a new collective bargaining agreement (if there is one), and the Eagles including a clause demanding that Jackson not do idiotic things when approaching the goal line.

If the two sides can't come to an agreement, we could see a replay of the holdout Jets CB Darrelle Revis staged earlier this year, in which a talented player vastly outperforms his rookie contract and skips out on camp to force a renegotiation. Don't be surprised if Jackson does likewise next summer. He'll stay an Eagle, but it may not be sunshine and lollipops on the way.