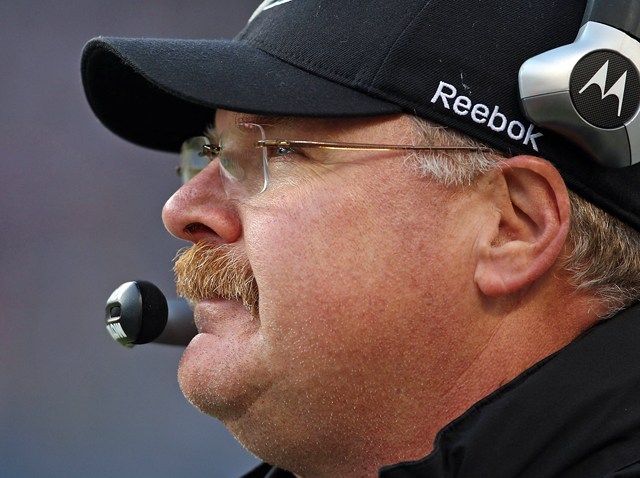 The Eagles defense had just held the Giants to a field goal after a long drive when Michael Vick stepped under center with 44 seconds left in the first half.
The Birds trailed 17-3 and got the ball inside their own 20.
The obvious call even with the Giants having timeouts on the ball would be to run off tackle a few times. The Eagles ran the ball once for a yard and looked willing to basically take a knee and lick their wounds in the Meadowlands locker room.
But inexplicably, Vick stepped back and rifled a pass to Jeremy Maclin with just 22 seconds left on the clock. Maclin made a stumbling catch and as he was going down Giants DB Terrall Thomas knocked the ball loose. The G-Men picked up the ball and returned it to the Eagles 8 yard line.
The play was reviewed -- only after an Andy Reid timeout -- but was upheld.
On the next play Eagles CB Dimitri Patterson was beaten again for Eli Manning's third TD pass of the half to make it 24-3 Giants.
The Eagles entered the locker room trailing by three scores. They obviously would rather not have been trailing by so much -- hence why they tried to score before the half. But, 14 points is much more managable than 21 and the gamble cost the Birds.
The big question is why. Eagles beat writer Jordan Ranaan summed up the shock of it:
"Wow. What are Eagles doing? 20 seconds left inside own 20. Didn't use timeout after 2-yard gain. At that point, gotta take knee," he Tweeted.
I thought the same thing. How could the Eagles after being outplayed, outmuscled and outcoached for nearly 30 minutes think they could suddenly hit a home run from deep inside their own territory?
That is a question that will surely be debated this week.