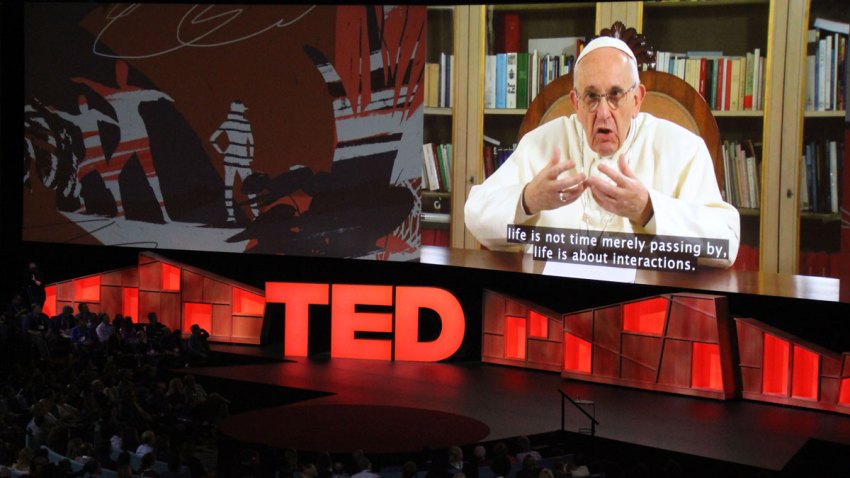 Holy surprise.
Pope Francis made an unexpected appearance (via videotape) at the TED Talk conference in Vancouver Tuesday. Speaking from the Vatican, the 80-year-old Pontiff urged world leaders to act "humbly" and called on people worldwide to show solidarity with one another.
U.S. & World
Stories that affect your life across the U.S. and around the world.
"First and foremost, I would love it if this meeting could help to remind us that we all need each other. None of us is an island, an autonomous and independent "I," separated from the other, and we can only build the future by standing together, including everyone" Francis said.
During the 18-minute video, which was translated to English from Italian, Francis urged the 1,800 attendees, which included the CEOs of some of the largest technology companies in the world, to show courage as well as creativity in solving the world's ills.
"I know that TED gathers many creative minds. Yes, love does require a creative, concrete and ingenious attitude. Good intentions and conventional formulas, so often used to appease our conscience, are not enough. Let us help each other, all together, to remember that the other is not a statistic or a number. The other has a face. The "you" is always a real presence, a person to take care of.