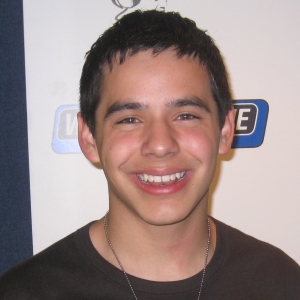 David Archuleta is following in the footsteps of Victoria "Posh Spice" Beckham, by going from pop singer to TV guest star.
Like Posh did on "Ugly Betty" last year, Archuleta, or "Archie" as he was affectionately referred to on "American Idol" last season, will take his cherubic cheeks and blushing smile to Nickelodeon's "iCarly," where he will play himself, Access Hollywood has confirmed.
[ VIEW THE PHOTOS: David Archuleta Comes To Access ]
U.S. & World
Stories that affect your life across the U.S. and around the world.
Archie will guest star in an episode titled "The iCarly Effect," which finds him winning the fictional "America Sings" TV contest after he receives a huge spike in votes due to an iCarly Web cast.
According to Nickelodeon, there's drama from every angle in the episode as the "America Sings" runner up, Wade King, scores a spot on Carly's show after telling her a sob story. But after Carly and her friends realize King is rude and arrogant, they help show their fictional TV world that Archuleta is not only the true star, but also a nice guy to boot.
[ VIEW THE PHOTOS: 'American Idol' Season 7 Finale ]
Archuleta will also sing on the episode, which airs next year.
Related Content from AccessHollywood.com:
VIEW THE PHOTOS: Week's Best Star Sightings: August 16-22, 2008
PLAY IT NOW: Backstage With 'Idol' Runner-Up David Archuleta
PLAY IT NOW: 'American Idol's' Top 4 Attend 'The Beatles LOVE' In Las Vegas

MORE ACCESS ON THESE TOPICS: David Archuleta - TV - American Idol - Music

Copyright NBCAH - Access Hollywood