Brian Sheehan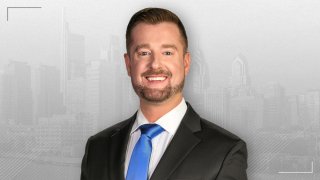 Brian Sheehan is an Emmy award-winning, general assignment reporter for NBC10. You can watch his live reports weekdays and weekend evenings on NBC10.
"I am fascinated by the power of TV and its ability to connect people with the information they need to live their lives as a productive member of society," he said. "More importantly, it's the thread that connects us to our neighbors in the shared human experience."
Brian joined NBC10 in late 2021 as a freelancer from WHP-TV in Harrisburg, Pa., where he worked as a general assignment/investigative reporter and anchor. Prior to that, he was a multimedia journalist and host at WOLF-TV, the Fox affiliate in Wilkes-Barre/Scranton, Pa. Brian also spent time as an executive producer and host at The Daily Meal, and as a producer/anchor/reporter at WHSV in Harrisonburg, Virginia.
One of Brian's most memorable moments as a reporter was in 2018 after the Eagles Super Bowl win. "I was working in Scranton at the time and came to Philly to cover the parade down Broad Street," he said. "I've never seen the city so alive and it was hands down the best day of my career - and one of the top five days of my life. There were tears that day."
Born and raised in Warrington, Bucks County, Pa., Brian graduated from Central Bucks High School South and later earned a bachelor's degree in Broadcast Journalism from Temple University.
When he is not on TV, Brian enjoys rooting for our Philly sports teams and spending time at his family's shore home in Avalon, NJ. Brian is a passionate supporter of pancreatic cancer awareness. Having lost several family members to the disease, he has made it part of his public work to raise awareness about early detection in the hopes of one day finding a cure.
Connect with Brian!
Twitter: @BSheehanTV
Facebook: @BrianSheehanTV
Instagram: @briansheehantv