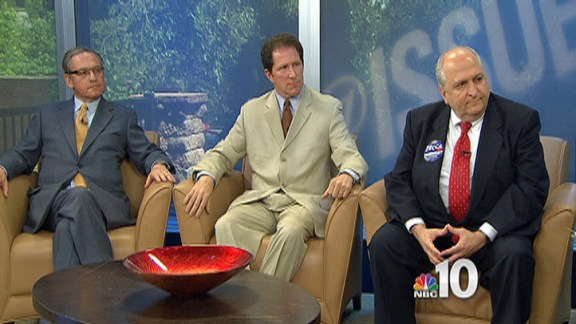 Integrity Is a Key Component in Controller's Race
Challenging power and integrity are at the heart of the job of the Philadelphia City Controller. Three Democrats are running for the party's Decision 2013 Pennsylvania Primary nomination on Tuesday, May 21st. Incumbent Alan Butkovitz and challengers Brett Mandel and Mark Zecca explain their approach to the job and qualifications.
Watch NBC10 @ Issue with Steve Highsmith every Sunday at 11:30 a.m. This weekly public affairs discussion program takes an in-depth look at local, state and national issues and politics. If it's Sunday, it's NBC10 @ Issue, immediately following NBC's "Meet The Press." Fan, follow and like us on Facebook (NBC 10 Live @ Issue) and Twitter (@NBC10atISSUE).