Tuesday's heavy rain and strong winds caused accidents, damage, flooding and power outages across the region.
Storms Cause Damage to Area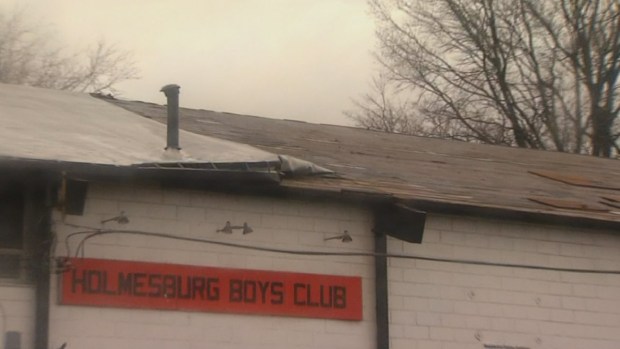 Skyforce10 Surveys Storm Damage: Part of Roof Blown Off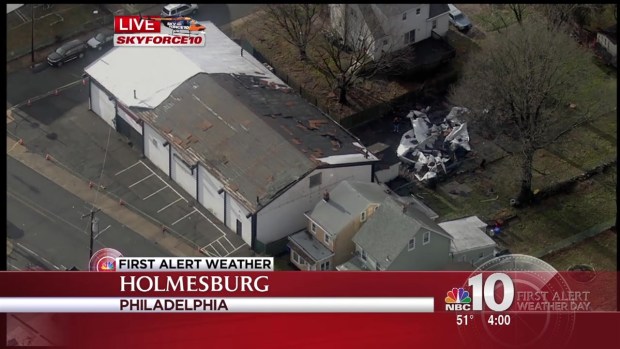 Heavy winds damaged the roof of the Holmesburg Boys Club on the 7700 block of Ditman Street in Philadelphia. Ultimately it could cost thousands to replace the roof. A GoFundMe Page was created to raise money for repairs.
Winds damage roof of Holmesburg Boys Club: https://t.co/Jqnv1i4xhuhttps://t.co/IdHHjrlMnL

— NBC10 Philadelphia (@NBCPhiladelphia) February 16, 2016
Strong winds may have also caused a tractor trailer to turn on its side on the Walt Whitman Bridge in Camden, New Jersey. A witness who recorded the aftermath of the crash said winds that "felt like a Hurricane," swept through the bridge moments before the tractor trailer overturned. Officials have not yet revealed whether the driver was seriously hurt.
I captured one Flipped over 18 Wheeler on the Walt Whitman, followed by another jack knifed 18 Wheeler on the opposing side on the bridge. Check it out.

Posted by Marc Kelly on Tuesday, February 16, 2016
The nasty weather may have also played a role in a multi-vehicle crash that injured several people in Pleasantville, New Jersey. Police say three vehicles, including a Caring Van with patients on board, were involved in a crash on Collins Avenue and Main Street. A total of eight people suffered minor or moderate injuries and the roadway was shut down due to damage to a telephone pole. Police have not determined the exact cause but say weather may have been a contributing factor.
Weather may have caused three-vehicle crash that injured eight people in Pleasantville: https://t.co/IjTEKOCnhspic.twitter.com/s2VUC4c8KG

— NBC10 Philadelphia (@NBCPhiladelphia) February 16, 2016
Heavy winds also brought down the billboard at Gloucester City High School.
Winds take down Gloucester City High School billboard: https://t.co/VomfM98IPphttps://t.co/JJ97Ge1oiu

— NBC10 Philadelphia (@NBCPhiladelphia) February 16, 2016
In the Port Richmond section of Philadelphia five homes that were under construction collapsed at Belgrade and Cambria streets. Licenses and Inspections officials were called to the scene.
In the Somerton section of Philly a tree fell on the patio of a home on the 600 block of Rennard Street. No injuries were reported.
In Gloucester County, heavy rain caused flooding on Delsea Drive from Glassboro to Deptford. Winds also brought trees down and put out traffic lights in West Deptford.
There was also heavy flooding on Route 1 at Palmerton Road in Northeast Philadelphia. The Water Department was called to the scene and lanes were closed.
In Brooklawn, Camden County, power lines and a tree fell on US-130 northbound in between Rt. 47 and CR-551.
In Feasterville-Trevose, Bucks County a tree fell on a house on the 100 block of Crocus Road, destroying several rooms. Fortunately no one was hurt during the incident.
Tree Falls on House During Storm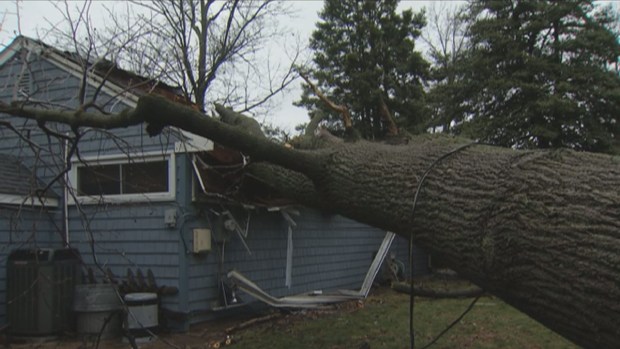 Tuesday's storm also caused power outages across the area. The Christiana Mall in Delaware experienced a temporary, partial power outage throughout the center that impacted some of the stores.
The storm also caused outages to thousands of homes in Philadelphia, the North and West suburbs and South Jersey. By Tuesday night however the power to most of the homes was restored.
High Winds Bring Down Power Lines in South Jersey
Damage, bad weather where you are? Share it with us like Patricia Chandler in Westville, NJ https://t.co/v8wWssLVUGpic.twitter.com/iLQy41azAz

— NBC10 Philadelphia (@NBCPhiladelphia) February 16, 2016
Windshield wipers cannot keep up on I-76EB. Traffic slowing because of poor visibility. @NBCPhiladelphiapic.twitter.com/QB2y795Rf9

— George Spencer (@georgehspencer) February 16, 2016
Car flips into icy creek, firefighter rescue woman: https://t.co/pAy1Jd3CG4pic.twitter.com/76q61m48Xk

— NBC10 Philadelphia (@NBCPhiladelphia) February 16, 2016
VIEWER VIDEOS
Heavy Rain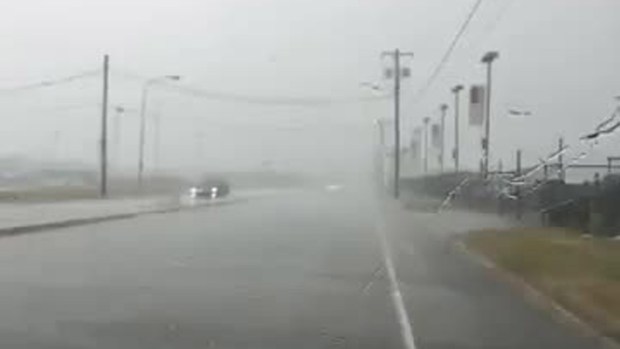 Perkiomen Creek at Flood Stage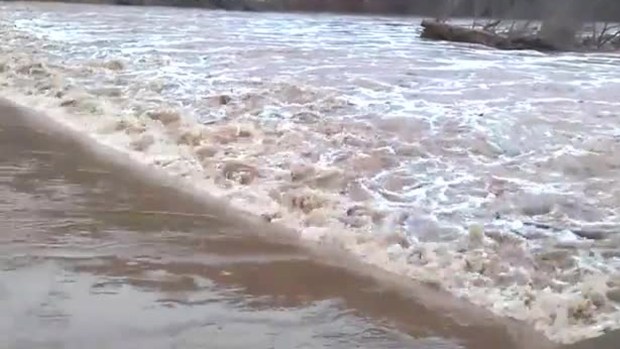 Serious Rain in Bensalem