What to Know
A storm is headed to Philadelphia, the suburbs, South Jersey, Delaware and the Lehigh Valley Wednesday, bringing snow, sleet and then rain.

Most neighborhoods should see snow during the day Wednesday. Sleet and freezing rain are possible as temps warm later Wednesday.

All Philly public, parochial and archdiocesan schools will be closed. Other schools could also decide to close.
This story is no longer being update. Click here for the latest.
Several hours of snow and sleet are expected Wednesday as a winter storm sweeps into the Philadelphia area, slamming right into the Wednesday afternoon commute. Schools are closing ahead of the storm.
We've issued a First Alert for all neighborhoods from 9 a.m. to 9 p.m.
Even before the first flake fell, the Philadelphia School District announced its plan to close public schools Wednesday. All city archdiocesan and parochial schools will also be closed. Other schools could follow suit. Philadelphia courts and Temple University will also be closed.
Late Tuesday night, Governor Phil Murphy declared a State of Emergency for New Jersey.
Here is what you need to know.
Tuesday was chilly but dry. The dry conditions continue into early Wednesday as clouds build.
TIMING
The snow will slowly start to develop during the end of the morning commute along the western edge of our region, including New Castle, Kent and Sussex counties in Delaware, the most western parts of South Jersey and Chester County in Pennsylvania. By late morning into the early afternoon, the snow will spread through the rest of the Pennsylvania suburbs, Lehigh Valley, Philadelphia and New Jersey.
In the afternoon, the snow is likely to pick up intensity. The harder it snows, the worse the visibility and the greater amount of snow that will stick. Exact timing and intensity levels are still in question, but it appears to be enough to bring accumulating snow in the afternoon.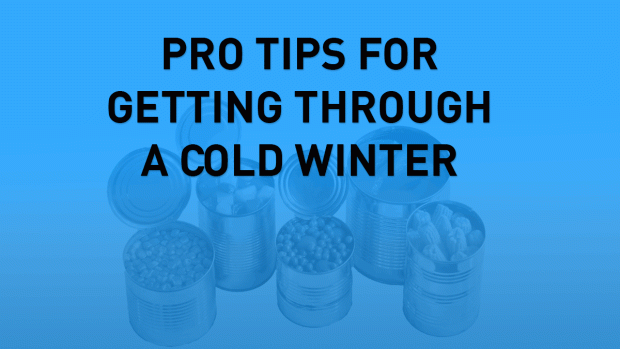 6 Essential Life Hacks for Surviving Cold Winter Weather
Because the snow is forecast to pick up steam ahead of the evening commute, and may begin to turn over to sleet and freezing rain during the drive, traffic will likely be slow at best. Slippery and slushy conditions are possible.
Wednesday evening the freezing precipitation will change over to just rain. Temperatures will warm overnight, and the Thursday morning commute will not see freezing conditions — meaning roadways will improve.
ESTIMATED TOTALS
Totals are forecast between 3 to 5 inches in northern portions of Delaware, as well as Chester, western Delaware County and lower Berks County. Much of the suburbs, Lehigh Valley, Philadelphia and South Jersey will see 2 to 4 inches of snow and areas farthest east should see the lowest amounts — below 2 inches.
The rest of the 10-day forecast looks much milder, with highs in the 40s and 50s.
Stay with the First Alert weather team for frequent updates on this storm, and download the NBC10 app to track the storm as it affects your neighborhood.