The month of march began with storms in the Philadelphia region.
The first string of storms moved into the western and northern suburbs midmorning, packing some heavier downpours but bringing mostly just rain to some neighborhoods.
The storms weakened as they moved out of our area after causing damage to the west.
By 3:10 p.m., the National Weather Service issued Severe Thunderstorm Warnings for parts of Kent and New Castle counties in Delaware; and Atlantic and Cape May counties in New Jersey. A less serious Severe Thunderstorm Watch was issued for most of the rest of the region. The storm also caused a ground stop at Philadelphia International Airport.
Following Severe Storms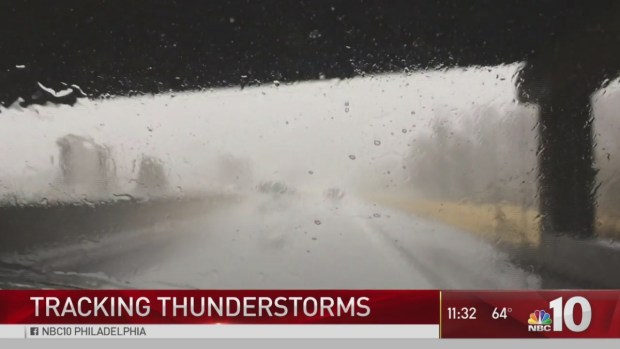 Now that the storms are gone, the temperatures, which were in the 70s Wednesday, are cooling and it will feel like winter again by the weekend.
"The coldest air will be here Friday into Saturday and Saturday the temperatures in the morning will be in the 20s and most of the day will be in the 30s," NBC10 First Alert Weather meteorologist Bill Henley said.
Some wintry mix could also impact the area Friday morning -- especially in the Lehigh Valley and northern and western suburbs but it's not expected to be a major system.
Extreme Weather Photos: 'Bomb Cyclone' Shuts Calif. Road