The NBC10 First Alert Weather Team issued a First Alert for eastern parts of the region for yet another nor'easter that brought snow and rain to the morning commute.
The First Alert was in effect through 10 a.m. Tuesday for the Jersey Shore, eastern New Jersey, eastern Pennsylvania suburbs and Northeast Philadelphia.
The neighborhoods impacted by the First Alert were in Atlantic, Bucks, Burlington, Camden, Mercer, Northampton and Ocean counties, as well as the Poconos and Northeast Philadelphia.
Some schools, including Ocean City schools, opened late due to the snow.

This storm wasn't as impactful as the last two were to our region, delivering mostly a glancing blow.
Snow and rain started falling Tuesday night and by Wednesday morning it turned to mostly snow in many neighborhoods.
NBC10 First Alert Weather chief meteorologist Tammie Souza called it a mostly nuisance system. She suggested giving yourself some extra time before your morning commute.
Light snow fell at some point in most of our neighborhoods.
The focus of the First Alert came during Tuesday morning's commute as light to steady snow lined up against the eastern edge of the region, forming almost a comma shape. While the snow first only accumulated on grassy surfaces due to temps remaining just above freezing, it caused a messy commute as temps dropped.
By 9:30 a.m., a trace of snow was measured at Atlantic City, New Castle County and Philadelphia International airports. About 4 inches had fallen in the Poconos and a couple inches in some Bucks and Berks county neighborhoods. (Click here to get Snow Totals.)
Wind & Snow Pick Up in Atlantic City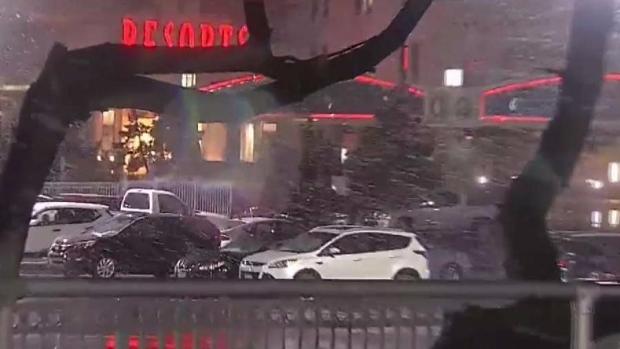 Most snow stopped falling before noon and the sun peaked out in some neighborhoods.
Again, this storm won't be as impactful to our region as the last two storms. It could, however, slam New England. Anyone with flights or trains heading north Tuesday should be prepared for cancellations and delays.
Wintry Mix to Snow in Chester County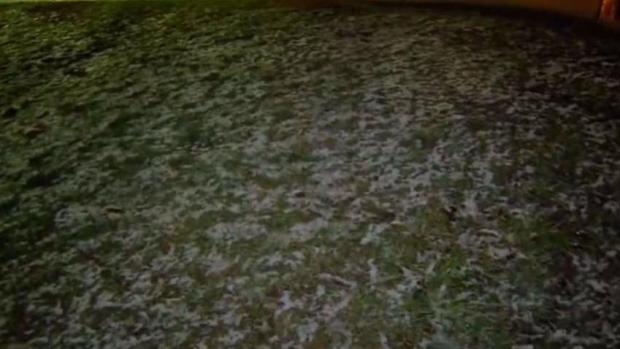 In our area, wind gusts aren't as strong. Still, gusts of 40 mph or more are possible along the coast.
By midday Tuesday, gusts from 30 to 40 mph are possible for most neighborhoods. Gusty winds are expected to continue through at least Thursday.
While the system should leave us by midday Tuesday, the windy pattern lingers for several days and may bring scattered snow showers to the region Wednesday, as well.
Watch NBC10 News and keep checking back with NBC10 app (you can download it here) for the latest developments as the storm approaches.