A drenching rain soaked most of New Jersey over the weekend, spurring minor flooding in some areas and washing a Jersey Shore home into the water.
The storm also caused scattered power outages throughout the state and led to road closures in South Jersey, including the Black Horse Pike which was closed in both directions between Atlantic Avenue and the Atlantic City Expressway due to flooding.
Flooding in Jersey Continues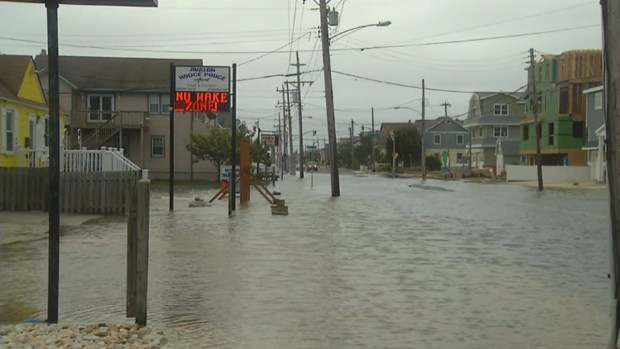 The rains also slowed down traffic on the state's major roadways, including the Garden State Parkway and the New Jersey Turnpike, but no major travel issues were reported.
A coastal flood advisory remained in effect for the Atlantic Coast and lower Delaware bay in far South Jersey and Delaware until 7 p.m. Monday.
Coastal communities dealt with the brunt of the storm over the weekend, as the heavy rains and high tides battered the region.
NJ Flooded in Many Areas
No fatalities were being blamed on the storms, but they did dislodge an entire house from its pilings in a low-lying area of Middle Township, Cape May County. The remnants of the home could be seen in Grassy Sound after daybreak Saturday.
Hurricane Joaquin, which had the potential to make landfall along the East Coast, continues its trek east and away from land. Chief NBC10 meteorologist Glenn "Hurricane" Schwartz said we dodged a nuclear explosion.
No one was in the residence when it dislodged, and authorities said the matter remains under investigation.