Officials are assessing damage one day after a nor'easter packing powerful winds and heavy rain hit the New Jersey shore.
A coastal flood expired late Tuesday morning as the heavy rain and strong winds moved out. Forecasters predicted areas of moderate flooding during high tide earlier in the morning. Many roadways flooded, similar to what happened during Monday afternoon and evening.
Whipping winds blew part of the roof off an oceanfront condo building in Long Branch in Monmouth County. Debris fell onto several parked cars below.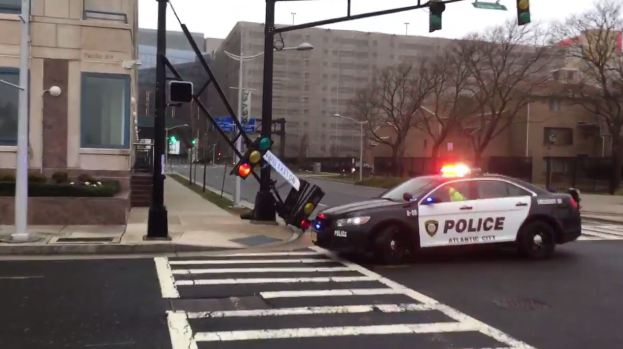 Heavy Wind Causes Damage as Nor'easter Slams Region
Many beaches were left battered by the storm and officials are checking the extent of erosion.
By mid-morning, utilities had restored electricity to all but around 2,000 customers statewide. Coastal Flooding at Jersey Shore