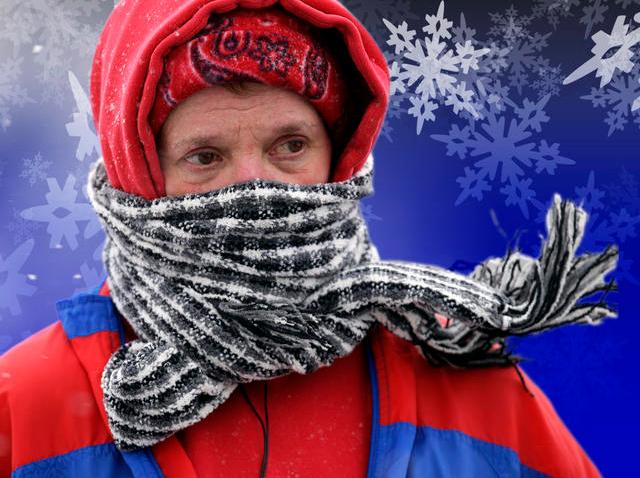 After the snow/ice/rain storm Monday into Tuesday you'd think we'd have a few days to catch our breaths before the next storm comes. But NOOOOOOOOOOOO.
Just when we're starting to dry out another storm is headed this way.
First there's a very small system coming through early Wednesday morning that could give us just a few showers -- mainly rain. And with temperatures a bit above freezing in most areas, I don't expect widespread problems. But just a little rain (and high humidity) with temperatures below freezing and not much wind could add up to some black ice in colder areas mainly north and west of the Philadelphia area.
Second there is a high confidence snowstorm Thursday night into Friday morning. Every computer model agrees with the basic scenario, of about a 12-hour period of snow in most of our area. Some models suggest a wintry mix or even some rain south and east of the city. Several inches of white stuff are likely, especially north and west, and higher amounts are possible if the storm strengthens as it hits the East Coast -- it's coming in from the west.
Third is the arctic blast that comes after the storm. It should be our coldest air so far this winter. Temperatures might not get out of the 20s all weekend, and we could see readings in the single digits Sunday morning, even in the city -- with some colder suburbs near zero.
And fourth, another snowstorm is possible Monday night into Tuesday. There's less certainty about this one, since it's so far in advance, but there's pretty good computer model agreement, considering it's almost a week away.
We might see a milder pattern after that (our typical "January thaw"), but the wintry pattern could return in February so keep those snow boots handy.
---
Fan, follow and download: Get the latest from NBCPhiladelphia.com anytime, anywhere. Follow NBC10 Earthwatch on Facebook. Sign up for our weather newsletter. And, get weather forecasts delivered right to your mobile phone -- just text PHIWEATHER to 639710 to sign up. (Message and data rates may apply.)