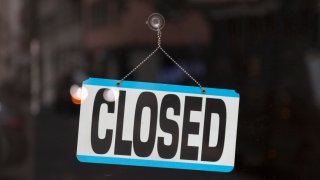 For all school and daycare closings, click here.
The Academy of Natural Sciences of Drexel University: Closed Saturday
Cape May County Park and Zoo: Closed Saturday
Cherry Hill Mall: Opening delayed two hours
Independence National Historic Park: All buildings closed Saturday
National Constitution Center: Closed Saturday
New Jersey Transit:
All bus service, as well as all River Line and Access Link service, will be suspended Saturday morning. Service may resume later in the day as soon as it is safe.
Rail service, Newark Light Rail and Hudson-Bergen Light Rail will remain on regular weekend schedules for as long as conditions allow. Cross-honoring will be in effect for rail, light rail, NJT bus and private carriers.
City of Philadelphia:
All city-run COVID-19 testing sites, including mobile testing vans, scheduled for Saturday are canceled.
All after-school and athletic activities for Philadelphia public schools scheduled for Friday are canceled.
Parks and recreation sites will close at 6 p.m. Friday and be closed Saturday.
Philadelphia Museum of Art: Closed Saturday
Rock School of Ballet: Closed Saturday