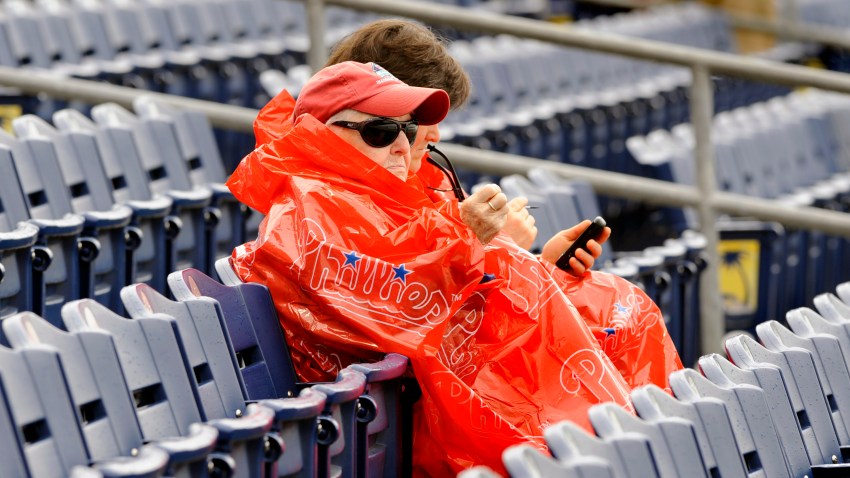 What to expect as Phils fans wait for World Series Game 3 to start.
From 8 - 9 p.m.
Heavy steady rain and gusty wind diminish rapidly. A brief shower is still possible but it will remain light and not last long. The wind shift to the west and be about 10 -15 mph. Temperatures will remain steady about 60 degrees.
From 9 - 10 p.m.
There is a Very slight chance of a shower but the skies will begin to clear. Temperatures will drop into the mid-fifties with a west wind about 10-15 mph.
After 10 p.m.
The rain will end and skies will clear. Temperatures will drop down to about 50 degrees with a light west wind.