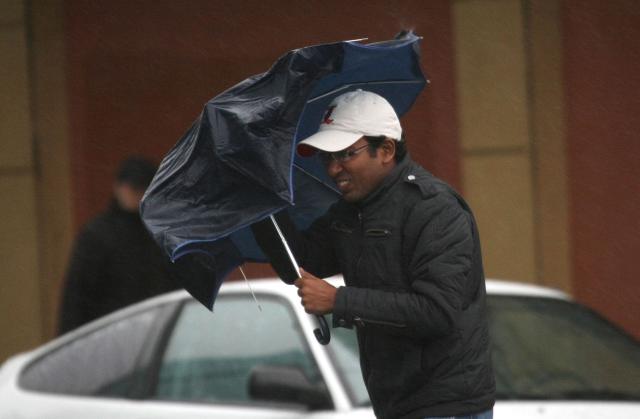 It's going to be a mild October Saturday -- unless some strong storms kick in this afternoon.
Temperatures have actually risen since midnight and will reach the low-to-mid 70s by this afternoon.
Showers continue to be scattered across the area Saturday morning. By Saturday afternoon, though, strong storms are possible.
The Storm Prediction Center has placed the entire region under a slight risk for severe storms.
This means that any thunderstorm that occurs could reach severe limits. The biggest threats are strong winds and heavy downpours.
Overnight, we will be clear, with the reward being a pleasant Sunday.
Expect sunshine, plus cool and dry conditions. Seasonable temperatures will be in the low 60s.
Enjoy your weekend!

SATURDAY
Few AM Showers
Strong PM Storms Possible - Gusty winds, heavy downpours
Mild
Breezy
Winds: S 10-20 mph G30+
Highs: 70-74