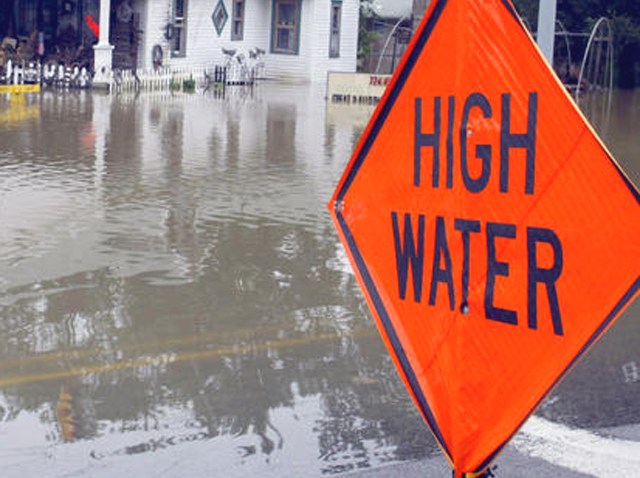 Things could get ugly this weekend as up to six inches of rain drench much of the area.
The heaviest rain from this Nor'easter will come on Saturday.
Some areas only need an inch of rain to flood and most of the region is expected to get at least two inches.
A flood watch went into effect Friday morning for the entire area as light rain started to fall. And as of Friday afternoon a coastal flood warning was in effect.
The Nor'easter could also pack wind gusts of 40 to 60 m.p.h. and up to 75 m.p.h. along the Jersey Shore and other coastal areas, according to NBC Philadelphia's Glenn "Hurricane" Schwartz.
Dueling computer models are leaving the actual rainfall total up in the air for now, but both agree that most of the region will see more than two inches of rain.
The National Weather Service also keeps updating lists of how much rain over a 12-hour period would cause major flooding on local creeks, streams and rivers. It could take as little as 1.2 inches to cause flooding in parts of Bucks and Montgomery Counties.
Some places, like along the Neshaminy Creek in Langhorne, Pa., could experience major flooding with just 2.6 inches of rain while it would take 4.2 inches for major flooding along the Chester Creek in Chester and 2.8 inches for major flooding along the Assunpink Creek in Trenton, N.J.
And, at least this storm will be a rain only event. With this much moisture and wind, more than 20 inches of snow could fall, said Schwartz.
Sign up for weather alerts and daily forecasts by texting PHIWEATHER to 639710.