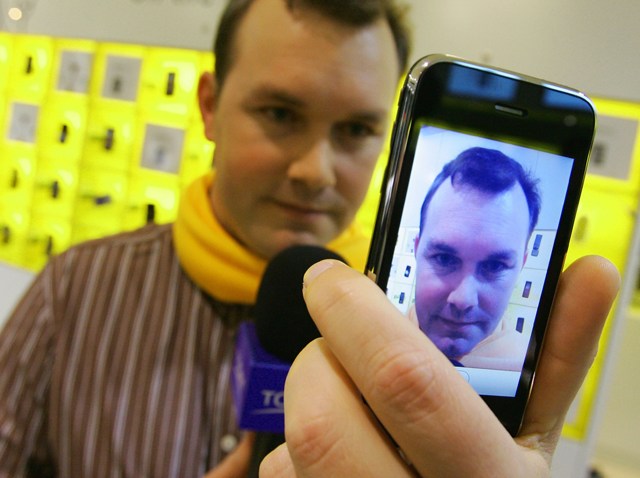 Need something to do during this latest snowy mess?

Be part of our live winter weather coverage both on-air and online.

Grab your digital camera, your Flip camcorder, iPhone or Android and show us what's going on in your neighborhood.

Here are a few ways you can get in on the action:
CAPTURE ALL THE SNOWY FUN
Channel your inner photographer and snap photos of the best snowfall, how the clean up is going in your neighborhood or how you like to have fun in the snow. That goes for video too.
We've got two ways for you to share your content:
Email your photos and video to isee@nbcphiladelphia.com -- make sure to include your name, location and a description for the photos and video

The best shots could also earn you some great Winter Olympics gear -- more about that here.
SHARE YOUR SNOW TOTALS
Take that yardstick outside, measure your snowfall and let us know. Make sure you don't include the previous snowfall in that measurement.
Send your snowfall amounts over to tips@nbcphiladelphia.com or post them on the NBC10 EarthWatch Weather Facebook page.

You can also take your guess at the final amounts and if you're right, win a prize!
GO LIVE FROM YOUR NEIGHBORHOOD
Feed in your live shot from the field and we might just use it on TV. If you have an iPhone, Android-enabled or Nokia mobile phone, download the UStream app to go live from your neighborhood.

Here's what to do:
Head over to UStream to download the app to your mobile phone.
Install the app and sign up for an account, if you don't already have one.
Drop us a line at tips@nbcphiladelphia.com with your contact info -- name, location, cell number -- and your UStream URL.
We'll give you a call and tune you in for your live feed.
HIT US UP ON FACEBOOK & TWITTER
We're all over the social media-sphere.
Become a fan of NBC10 EarthWatch Weather on Facebook for the latest updates during the storm. You can ask questions and have them answered by our weather team.
FB.init("9e64459f6649843ae2427414626e4b11");
Also, get the latest news and storm updates delivered to your news feed by becoming a fan of NBCPhiladelphia.com on Facebook or by following us on Twitter.

You can also send us updates on our pages too!
SHARE YOUR MOMENTS
If you've got an iPhone, download our app and share your snowy moment with the region.

Just click on the So Philly: Tell Us Your Moment icon at the bottom of the app, snap a pic and write your message.
It's that simple!
IF NOTHING ELSE, TUNE IN
If you feel like just staying inside, check out our snow coverage on-air and online.

On TV, we'll have live coverage:
NBC10 News Today – 4:30 a.m. – 7 a.m.
NBC10 News @ 5 – 5 p.m. – 6 p.m.
NBC10 News @ 6 – 6 p.m. – 6:30 p.m.
NBC10 News @ 11 – After the Olympics
And we'll be live here at NBCPhiladelphia.com all around and in between.