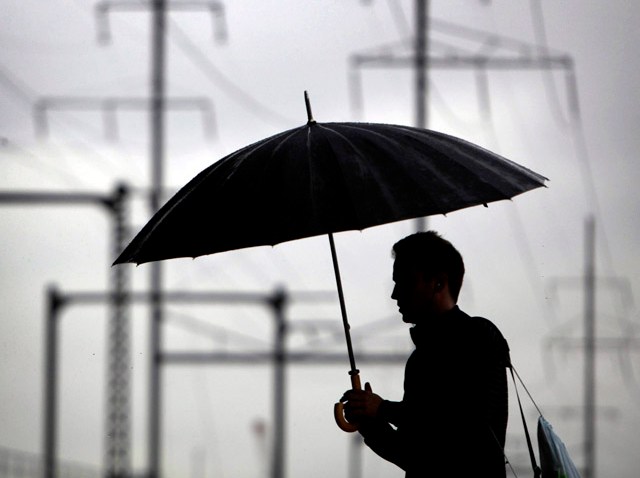 Nothing but rain is expected on Sunday. Warmer air is moving up from the south and bringing with it plenty of moisture. As the warmer air moves in the temperatures will rise above freezing in the upper atmosphere easily throughout the morning.
This kills any chance of snow since once a snowflake melts it can no longer become a snowflake. Although a flake can't be ruled out at the start of the storm, all rain is expected throughout the morning and afternoon across the entire area.

Rain can still be a problem if the air it falls into is below freezing. This looks to be the case north of the PA Turnpike during the morning hours. If rain freezes before it hits the ground we get sleet, if it freezes on contact then we get freezing rain.
This is expected between 8 a.m. and noon, so a winter weather advisory is in effect for this reason.
The warning covers Berks, Lehigh, Northampton, Carbon, and Monroe counties. If you plan to be out Sunday morning then watch for slippery spots especially on bridges and overpasses. Rain will continue to fall Sunday afternoon but temperatures will warm above freezing melting any ice that does accumulate.

Sunday afternoon the rain continues and will get a little heavier. Temperatures south of the city could reach into the 50s while north it will be about 40 degrees. The rain will be ending Saturday evening.

The work week will start mild with highs above 50 degrees Monday and Tuesday. As a cold front moves through Tuesday afternoon a shower can't be ruled out.

The end of the week will see a return of the bitter cold air. Wind will pick up and temperatures will drop back into the 30s for highs with lows into the 20s in the city.