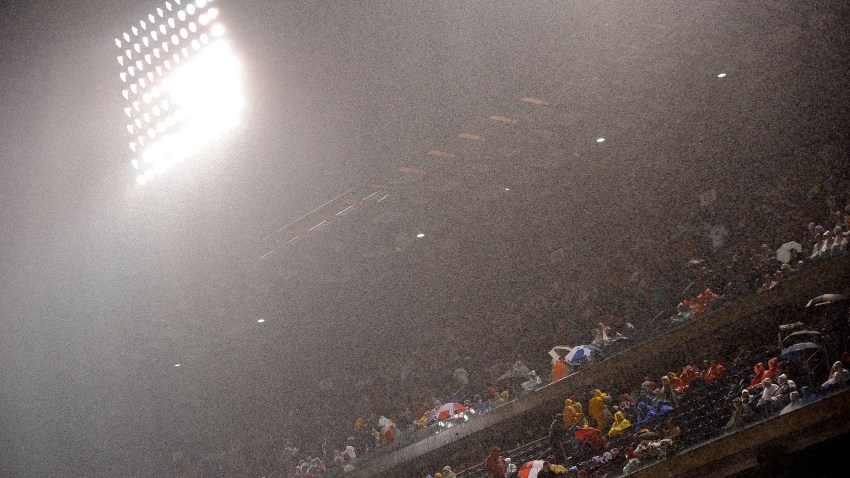 Periods of rain and mild weather will begin to move out of the Philadelphia area by 9:00 PM but were not done with all the rain yet. As the rain moves out there will be a break in the rain but the amount is still in question.

A storm developing across the Southeast is not only slowing down the front moving through now but also has more rain associated with it. This storm is expected to slowly drift north overnight as the front tries to push it off the coast.

This could keep the rain in the forecast later tonight with the best chance south and east of the Philadelphia area.

It looks like Game 3, which is currently in a rain delay, will try to start up once the first area of rain moves through and before more could spread north from the storm to our south. A lingering shower can't be ruled out but it looks like there is going to be a long enough break for the game to be played.

Temperatures remain very warm with the rain but will drop later tonight and especially tomorrow night and Monday. Games 4 and 5 will be dry but a little cooler with temperatures starting in the 50s and dropping into the 40s.