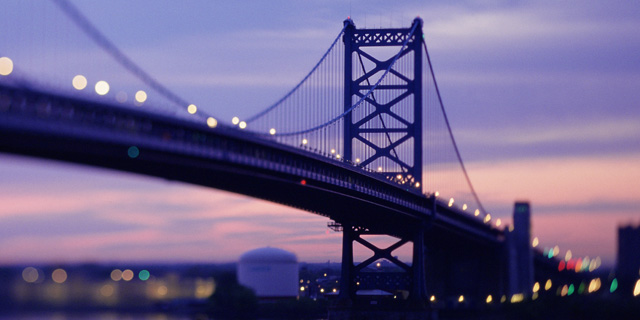 We will be using a brine solution of water and rock salt mixed which will be put down 48-72 hours in advance of a pending storm.
This stops ice from forming on the bridges as well as snow adhering to the roadway.

The last line of defense is plowing but that will begin when there's a buildup of about one inch of snow.
When the storm hits the timing (temperature, time of day) has a lot to do with the possibility of snow buildup.

On rare occasions we will close a bridge because of bad weather but not usually because of snow.
We close a bridge when there is ice buildup and that ice begins to fall to the road surface.

For Patco the goal is to keep the third rail from freezing over.
We use a special solution called Propylene Glycol, an environmentally friendly type of anti-freeze and apply that to the third rail to keep it from freezing. Normally regular train service will keep the tracks free of snow buildup.
During overnite hours when trains do not run as frequently we run additional trains just to keep the snow off the tracks.
We have a special three car train which applies the PG.
We also have third rail and switch heaters to keep them functioning in ice and snow.

We have special snow moving equipment to keep our platforms. Sidewalks and parking lots functioning.

If the snow gets bad we operate on a special snow schedule which basically means no express trains ….. all local service.

We will begin a snow schedule (trains every 15 minutes except during the overnight hours) at 6pm this evening (Fri 2/5) and continue the snow schedule until 5am Mon 2/8.

And, if things get really really bad we have a contractor on retainer to help with snow removal.