Beware of potential flooding along the Delaware River in Bucks and Mercer Counties due to ice jams as the river approaches flood level.
The National Weather Service issued a Flood Warning through Tuesday morning for the chance of minor flooding and possible icing along the river. The warning covers neighborhoods near the river in southwestern Mercer County, New Jersey and southeastern Bucks County, Pennsylvania.
Ice could be seen piled up on the river near the Trenton Makes, the World Takes bridge. The flood stage is 20 feet — as of 7:45 a.m. Monday, the level was at 19.9 feet, the weather service said. Overnight, the river level was at 18.46 feet.
Panoramic of the ice jam on the Delaware River looking towards #Trenton from #Morrisville Pa. @NBCPhiladelphiapic.twitter.com/03fbDC6ypU

— Matt Schaffer (@photoguy603) January 15, 2018
Icing from the flooding caused driving hazards Monday.

"Do not attempt to drive through flooded areas," the weather service said. "The water may be deeper than you think."
Delaware River Ice Jams Lead to Flood Warnings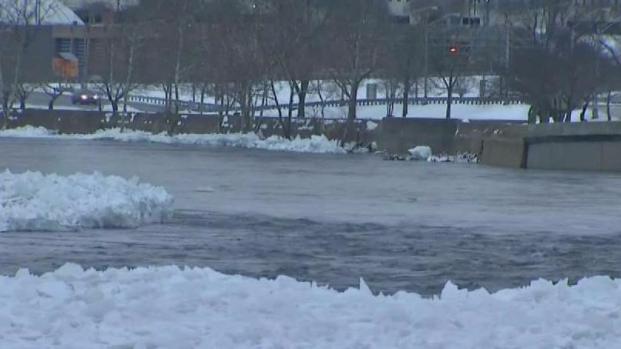 The ice jam caused multiple road closures along Route 29 in Trenton Monday. Parts of Ferry Road and River Road were also closed due to flooding, Lower Makefield Township police said. By Tuesday morning, most roads were reopened.
An ice jam also impacted this same area in January 2014. The U.S. Coast Guard used boats to break up the ice at that time.