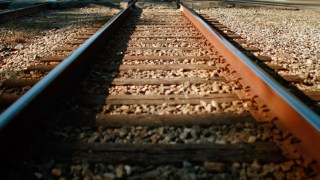 A woman who was trespassing on train tracks in New Jersey was killed after being struck by a train Monday, officials said.
The woman, who was identified as being in her late 30s, was struck at the Park Ridge station at about 9:30 p.m., according to NJ Transit. She was hit by an oncoming train, number 1634 on the Pascack Valley Line, which was headed from Spring Valley to Seacaucaus.
The woman was removed from the tracks by emergency responders and taken to Hackensack North Pascack Valley hospital where she later died.
The train's 12 passengers were uninjured and were transported to their final destination by bus.
NJ Transit says the investigation is ongoing.