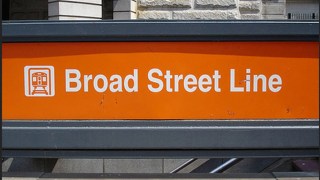 SEPTA commuters voiced frustration Thursday morning as track problems caused delays underground on the Broad Street Line.
@SEPTA_SOCIAL how am I expected to get to work if there's not only delays on the 15 trolley but also the BSL, a hour late to work today.

— Alison Weigl (@AlisonWeigl) January 28, 2016
The issue seemed to slow trains to a crawl, with some trains spending minutes stopped at consecutive stations.
@SEPTA_SOCIAL why is the train I'm on spending 5 minutes completely stopped at every single station along the BSL?

— Devin Lowe (@del518) January 28, 2016
SEPTA initially tweeted shortly before 7 a.m. that northbound trains wouldn't stop at Fairmount Station. They later tweeted that commuters should expect delays of 10 minutes.
BSL: Service is operating with delays up to 10 minutes due to track problems.

— SEPTA (@SEPTA_BSL) January 28, 2016
SEPTA spokeswoman Heather Redfern told NBC10 that the track department had to fix an issue with the track during the morning commute.
Around 10:10 a.m., SEPTA tweeted that service at the Fairmount Station had finally returned to normal.
Redfern said all service, and stops, should return back to normal Thursday morning.