Kimutai Cheruiyot set an unofficial course record and Taylor Ward was the first woman to finish Sunday's 2016 Philadelphia marathon in chilly temperatures in the City of Brotherly Love.
Philadelphia Marathon Kickoff
Cheruiyot, who trained in North Carolina, finished in 2:15:53, followed seconds later by Jacob Chemtai (2:15:59) and Bado Merdessa (2:16:10).
Cold Temps for Philadelphia Marathon
Ward finished with a time of 2:36:25, followed by Serkalem Abrha (2:37:53) and Vera Nunes (2:39:03).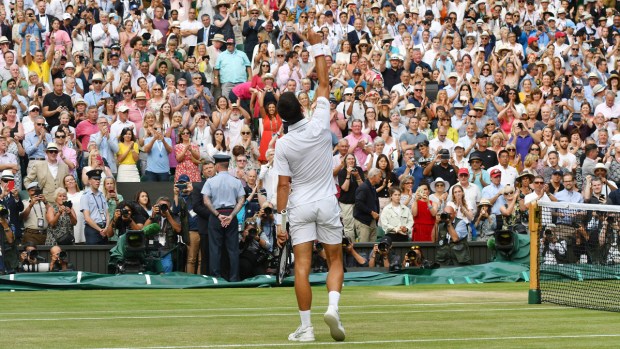 Top Sports Photos: Wimbledon 2019, And More
Officials say about 30,000 runners annually part in the race from the Ben Franklin Parkway along the Schuylkill River as far as Manayunk before finishing near the Philadelphia Museum of Art.