Drivers accustomed to zipping through the busy Mid-County Toll Plaza are going to be hitting the brakes for a few weeks.
The Pennsylvania Turnpike Commission began work on the E-ZPass express lanes connecting the Pennsylvania Turnpike (Interstate 276) the turnpike's Northeast Extension (Interstate 476) and the Blue Route (Interstate 476) in Plymouth Meeting, Montgomery County at 6 p.m. Sunday.
The three-plus week, round-the-clock closure of the express lanes is expected to last until the morning of Monday, April 10, turnpike spokeswoman Kathleen Walter said. Regular tollbooths -- with a much slower speed limit -- will remain open during the repairs.
The closure is necessary so crews can install upgraded overhead tolling equipment and make general construction repairs to pavement and other features in the express lanes, Walter said.
The turnpike planned to reveal the exact cost of the project and other details in the coming days.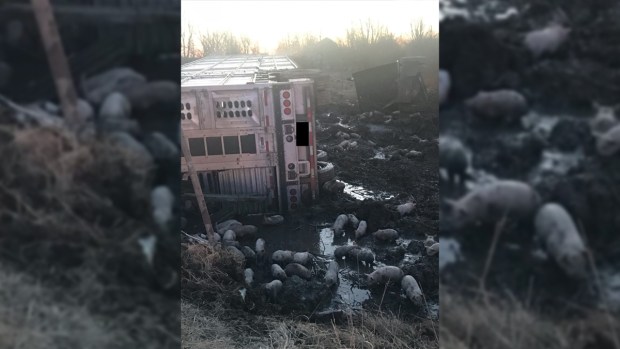 Bad Truck Spills: 3,000 Piglets Loose on Ill. Highway