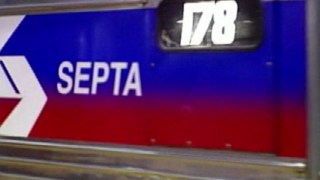 Service has resumed with slight delays on SEPTA's Lansdale/Doylestown commuter rail line after a woman was struck and killed by a Philadelphia-bound train.
Trains were running up to 90 minutes behind schedule after being halted for about three hours during the Tuesday morning rush, but by early afternoon were approaching a more normal schedule.
SEPTA said its other regional rail lines were delayed up to 20 minutes due to signaling problems.
Service on the Lansdale/Doylestown was suspended between Doylestown and Pennlyn after the woman was struck around 6 a.m. between the North Wales and Gwynedd Valley stations.
The 34-mile Lansdale/Doylestown line has a daily ridership of more than 16,000 people.