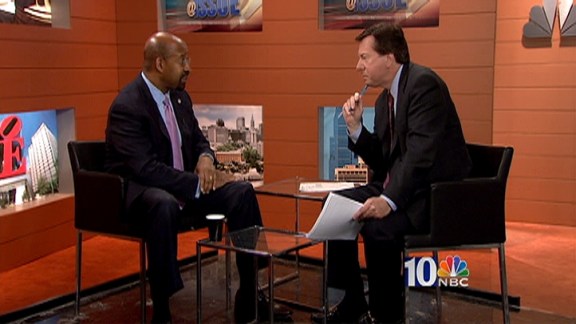 Mayor Nutter Resolute in Call to Abolish 'DROP'
Philadelphia voters have a choice to make in the Democratic race for Mayor. T. Milton Street is trying to unseat Michael Nutter who is running a second term. Nutter said he stands firm on discontinuing 'DROP' and plans to "fix" the property tax system.
Watch NBC10 @ Issue with Steve Highsmith every Sunday at 11:30 a.m. This weekly public affairs discussion program takes an in-depth look at local, state and national issues and politics. If it's Sunday, it's NBC10 @ Issue, immediately following NBC's "Meet The Press." Fan, follow and like us on Facebook (NBC 10 Live @ Issue) and Twitter (@NBC10atISSUE).