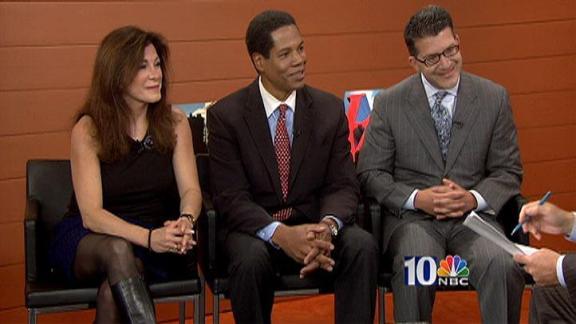 2012 Political Predictions
Predictions were made by the NBC10 Hotline panel that the 2012 presidential election will be close, no matter who emerges as the Republican nominee to challenge Pres. Obama. For 2016, Republicans, NJ Gov. Chris Christie and Pa. U.S. Senator Pat Toomey, get the nod as potential contenders.
Watch NBC10 @ Issue with Steve Highsmith every Sunday at 11:30 a.m. This weekly public affairs discussion program takes an in-depth look at local, state and national issues and politics. If it's Sunday, it's NBC10 @ Issue, immediately following NBC's "Meet The Press." Fan, follow and like us on Facebook (NBC 10 Live @ Issue) and Twitter (@NBC10atISSUE).