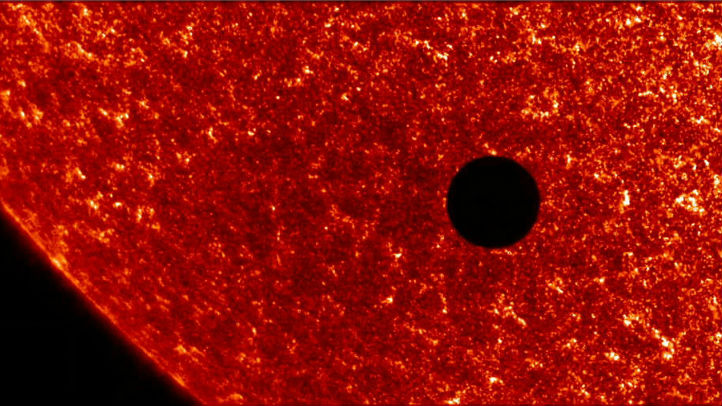 Stargazers around the world will be able to see an event that will not happen for the rest of our lifetime.
Everyone will have the chance to observe this amazing sight which is called the Transit of Venus. The Transit of Venus is an occurrence when Venus travels directly across our view of the sun.
In 1639, the first ever recorded scientific observation of the Transit of Venus occurred. Now, in 2012, this spectacular sighting will be the last time we will be able to see it in our lifetime. Earthlings will not be able to witness this occurrence again until 2117.
Philadelphia's very own David Rittenhouse (of Rittenhouse Square fame) observed this event a few centuries ago. Rittenhouse was a renowned scientist and astronomer who built the first telescope in the United States. This same telescope was used to observe and record part of the Transit of Venus in 1769.
Venus will start its seven-hour long show can be viewed from anywhere in the United States. The show starts in Philadelphia at 6:03 p.m.
WARNING: Don't look directly at the sun. NASA has some tips on what you can use to view the event.
The Historic Rittenhouse Townhouse is throwing a viewing party at David Rittenhouse's grave site in light of this special occasion.
If bad weather ruins the show for you, or you just don't have the equipment for staring at the sun, the Transit of Venus will be aired by NASA for your convenience.
Copyright AP - Associated Press