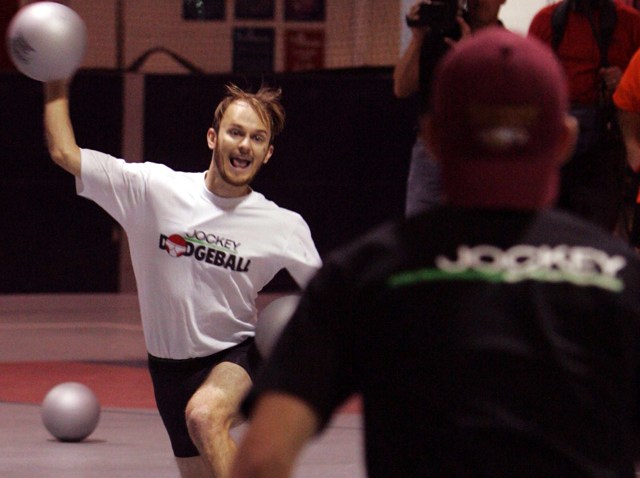 Baseball, football, hockey, basketball and even soccer are all big sports in Philly, but now dodgeball is going to make a huge appearance -- literally.
An 800-plus-player game of dodgeball is set to take place on Saturday, April 2. All proceeds will benefit the Philadelphia non-profit organization Life Unchained.
The 12:30 p.m. game will take place at the Wells Fargo Center -- the only venue large enough for the planned 400-on-400 game.

After the dodgeball game is over, players will be able to attend a post-game party and enjoy drinks and food.
Participants will also receive an event T-shirt, charity wristband and the option to stay for the 7 p.m. Wings game for free or receive a voucher for the next week's game.
Ten people on the winning team will be selected by a raffle to win prizes while the last person standing on the losing team will receive a large unnamed reward, according to organizers.

While the normal registration period is over, the late registration is still available for $40 online -- only 5 bucks more than the normal price.
Trying to attend the game without the chance of getting pelted by dodgeballs? Spectator tickets are only $20 -- a small fee to pay when watching what is being hailed "the largest dodgeball game ever to take place in Philadelphia."