Police have recovered an 8-foot-long snake in Delaware County.
Springfield police say residents along Spring Valley Road spotted the South American false water cobra on Tuesday evening.
Residents near Springvalley Rd located 8' South Amer False Water Cobra this evening. If anyone knows to whom it belongs contact us. pic.twitter.com/0RH1WTVRku

— SpringfieldPD Delco (@SPD91_Delco) September 21, 2016
Officers are asking anyone who knows who owns it to contact them.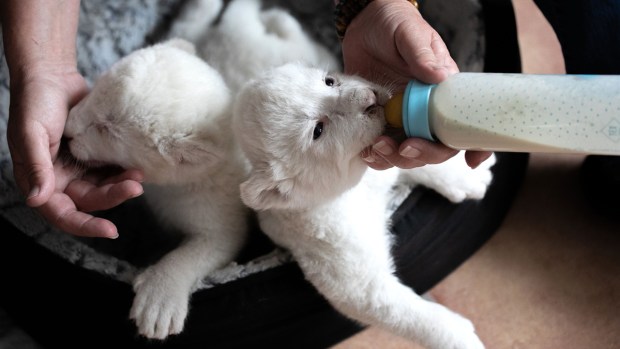 Adorable Zoo Babies: Meet White Lion Cubs Nala and Simba