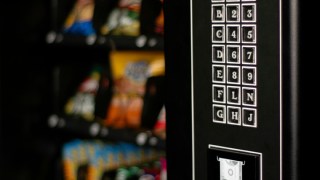 Police say two men have been charged as part of a crew that allegedly stole more than $3,000 in coins form vending machines in south-central Pennsylvania.
The York Daily Record reports there have been eight thefts from Continental Vending Services' machines in six jurisdictions since June 19.
Police arrested Robert Hein and Daniel Smeltzer in the thefts.
Authorities say Smeltzer was in possession of vending machine keys and admitted to at least five of the thefts. Hein allegedly told police he would drive Smeltzer to locations where the thefts would be committed.
Investigators were able to use surveillance footage to track an SUV used in one of the thefts.
It's unclear if the men have lawyers who could comment on the charges.

Published at 8:54 AM EDT on Jul 6, 2015 | Updated at 9:10 AM EDT on Jul 7, 2015