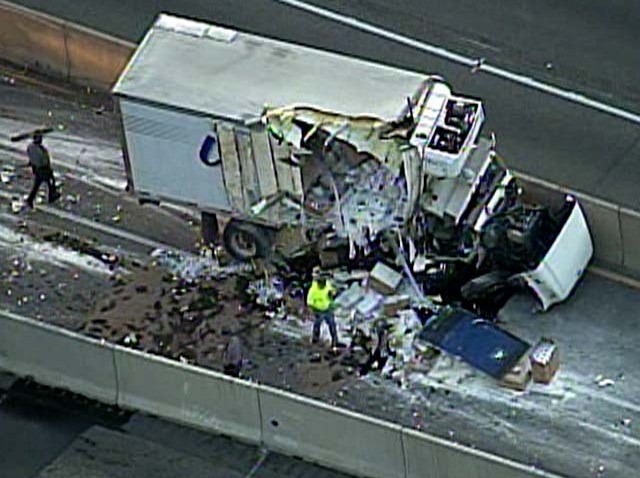 The NE Extension of the Pennsylvania Turnpike was shut down on the Southbound side between the Lansdale exit and Mid-County during Friday's morning rush.
All lanes were blocked for about three hours after an accident involving two tractor trailers.
That happened about 4:30 a.m. and the road was open again by 8.