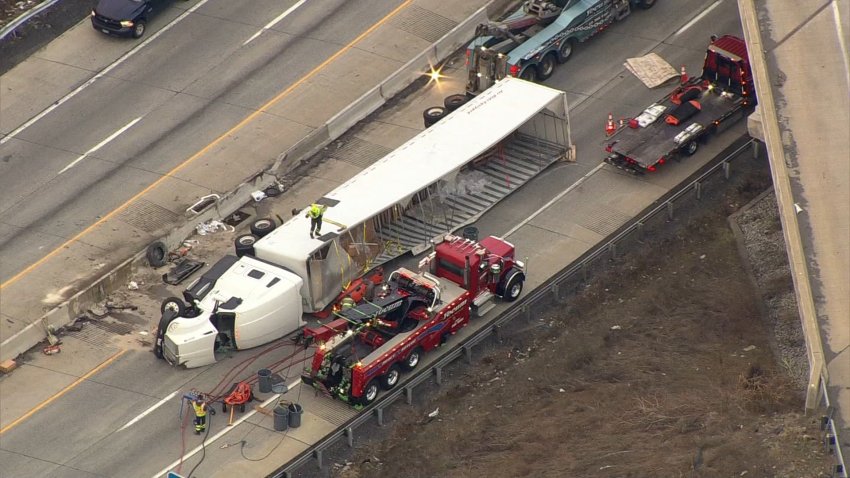 A big rig wreck closed busy Interstate 78 in the Lehigh Valley for hours during the Tuesday morning commute.
The tractor-trailer overturned before daybreak in the eastbound lanes of I-78 near the U.S. Route 22 overpass in Upper Macungie, Lehigh County.
Crews could be seen just after 7 a.m. trying to upright the crashed tractor-trailer.
No word yet if anyone was injured.
Eastbound I-78 was closed from Exit 51 to Exit 54, while westbound I-78 was closed between Exit 53 to 2 miles east of Exit 49B, PennDOT 511 said.
PennDOT crews reopened the eastbound lanes around 8:45 a.m. and the westbound lanes less than an hour later.
Drivers were urged to seek alternate routes like Route 309 and U.S. Route 222 to avoid the crash scene.