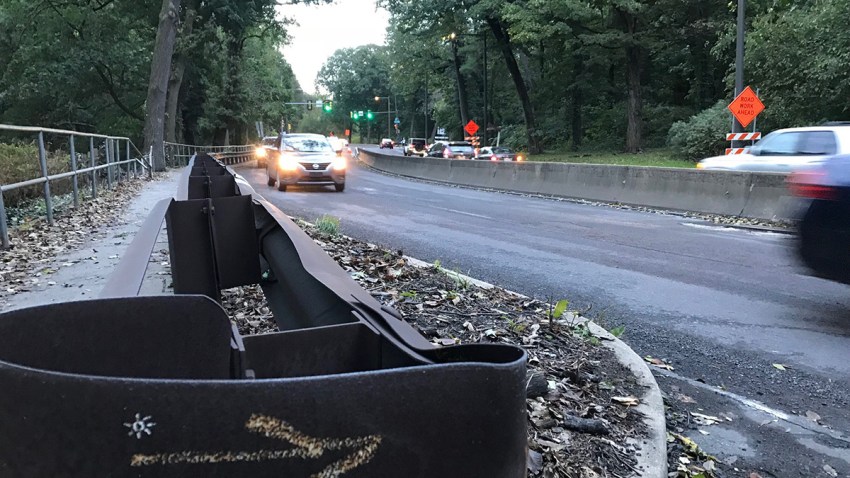 What to Know
Inbound Lincoln Drive between Wissahickon Avenue and Kelly Drive is closed due to roadway damage.
Overnight work was scheduled on the stretch of Lincoln Drive throughout the week.
The travel woes on Lincoln Drive continue this weekend with a full closure planned.
Drivers used a busy stretch of Philadelphia's Lincoln Drive despite it being closed for the Friday morning commute after milling work was halted overnight.
The Philadelphia Streets Department closed Lincoln Drive south (or inbound toward the Schuylkill Expressway) between Wissahickon Avenue and Kelly Drive before daybreak due to roadway damage.
No word on when the road will reopen. Some drivers ignored the road closure signs and drove onto the uneven surface anyway.
An overnight closure from 9 p.m. to 6 a.m. was already in place Thursday into Friday as the streets department moved forward with roadway and drainage improvements. With heavy rain overnight, the work was delayed.
The streets department already warned of intermittent single-lane closures along the Lincoln Drive between Wissahickon and Ridge avenues from 9 a.m. to 4 p.m.
Ridge and Henry avenues can be used as alternate routes to get from the northwest part of the city to the river drives and I-76. Expect delays, however.
Expect more travel troubles along Lincoln Drive this weekend. The roadway cutting through a stretch of Fairmount Park was already set to be closed From 9 p.m. Friday to 6 a.m. Monday as part of the Lincoln Drive Restoration Project.