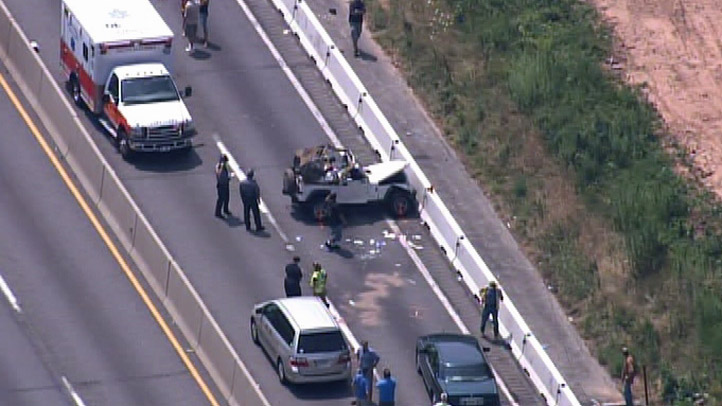 Traffic backed up for miles on the Northeast Extension of the Pennsylvania Turnpike Wednesday after a car crashed and flipped over.
The crash happened a little after 11 a.m. on the southbound lanes near mile marker 26 between the Mid-County and Lansdale exits.
A jeep overturned ejecting two people. Both the crash victims were taken to the hospital with undisclosed injuries.
As crews worked to clear the crash, the southbound lanes were closed. All southbound traffic was being taken off at the Lansdale exit, according to Turnpike officials.
Northbound lanes were also shutdown after a helicopter landed to medevac out the victims.
By 12:35 traffic was "stop and go," officials said. But the backup continued for miles, according to an NBC10 employee on the road.
By 1:15 all lanes in both directions were open but some delays continued.
---
Fan, follow and download: Get the latest from NBCPhiladelphia.com anytime, anywhere. Follow us on Twitter, Facebook and NBC Philadelphia. Sign up for our breaking news newsletter. And, get breaking news delivered right to your mobile phone -- just text PHIBREAKING to 639710 to sign up. (Message and data rates may apply.)