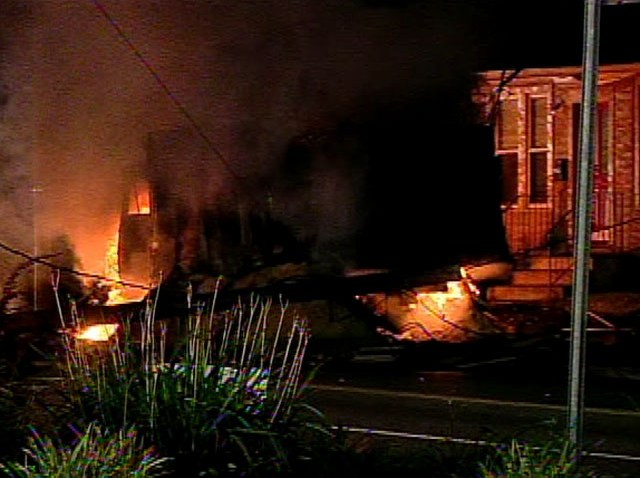 A truck caught fire on the White Horse Pike and Evesham Road Thursday morning, shutting the busy highway down in Magnolia, N.J.
The road was closed between Warwick Road and Monroe Avenue for a good bit of the morning rush. One lane in each direction opened up around 8 a.m.

Apparently, the truck driver was trying to avoid an accident, t-boned a minivan, lost control and slammed into a utility police, police said.

Then the truck caught fire. No word at this hour on injuries, but there are some downed wires so the road could be a mess for awhile.