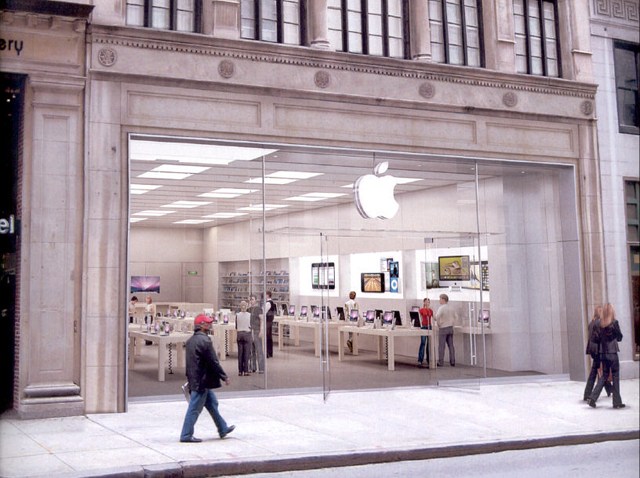 It's official -- well, sorta -- Apple is finally opening a Philadelphia store along Walnut Street.
Rumors of the store's existence have been flying for years, with the proposed store moving up and down Walnut and along Chestnut. The last location was focused on the former site of restaurant Brassier Perrier at 1619 Walnut.
But Tuesday the former TD bank location just a few doors down at 1607 Walnut was tapped as the new home for the store.
Apple is expected to go before the Philadelphia Art Commission Wednesday to unveil its design, according to the Metro.
The commission seems to already happy with Apple's plans with agency head William Burke telling the Metro the company plans on "purify" the building's design.
There's no official announcement yet from the Apple. Requests for comment were not immediately returned, but the company's website has begun accepting applications for future employment.
The Walnut Street location will be the Apple's first store actually in Philadelphia. The last store it opened in the area was at the Cherry Hill Mall in March 2008. The Cherry Hill store is a 10-mile drive from the Center City location.

Get More: Metro, Apple Insider