While the world makes plans for New Year's, tech enthusiasts look forward to the annual Consumer Electronics Show is just around the corner. Every year at the beginning of January pretty much the entire technology industry descends on Las Vegas to show off the latest gadgets and gear from all over the world.
But you don't have to wait till 2010 to find out what those toys are going to be. DVICE has had its ear to the ground the past few months, listening for advance buzz about what the biggest CES stories will be. Here are the Top 5 CES trends that will set the agenda for the tech world in the New Year.
1. 3D HDTV

Virtually every major TV manufacturer has its own technology to bring the 3D experience to the home. The good news: It can be done, and at full HD resolution (1080p). The bad news: You'll need a new TV and Blu-ray player to get it. But rest assured manufacturers from Sony to Mitsubishi to Panasonic will be at CES to tell you why that's a good idea and why their 3D tech is the absolute best.

Pico projectors are tiny portable projectors that you can connect to devices like your iPhone for a big video image -- anytime, anywhere. Used to be they were a good idea only on paper, with real-world concerns like optics and battery life resulting in washed-out images. But advances in portable technology have turned these gadgets into formidable light cannons. We expect to see a few models at the show we'd actually buy.
3. E-readers

Now that Barnes & Noble and Sony have launched capable competitors to Amazon's Kindle, everyone's gotten the message that the e-reader market is red hot (whether or not it actually is). E-readers with names like Edge and Skiff are on the docket to be unveiled at CES 2010, with a few others certain to follow.
4. Connected Home Theater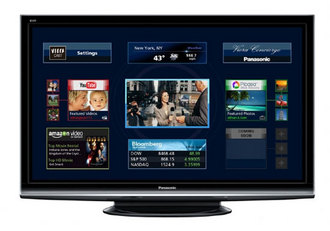 Ethernet jacks have spread to both Blu-ray players and TVs, but now they're actually getting useful. Your home theater is now a portal to YouTube and Netflix. CES exhibitors like Dreamer and XstreamHD have plans to take the experience further in 2010 by opening up access to even more content, including games and 1080p movies.
5. Tablets

If your see some kind of portable screen at CES, you can bet it'll be a touchscreen, with capabilities that go far beyond simple video playback. Call them portable video players on steroids or a new crop of "ultraportable" PCs, tablets are fast becoming the norm, especially now that technologies like Wi-Fi connectivity and HD video playback are easier than ever to integrate.