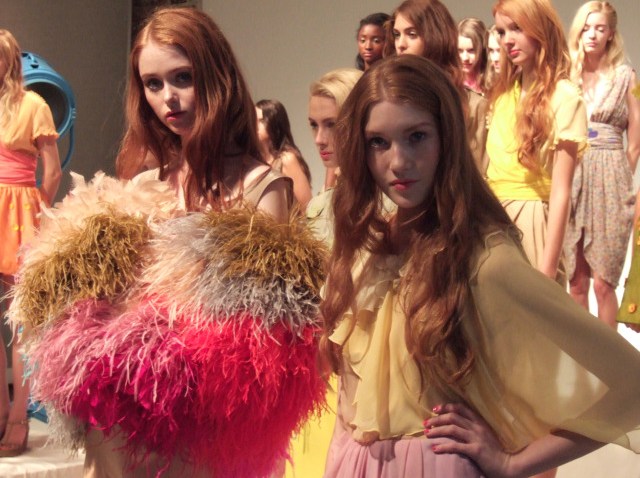 Last week, I suggested (fully realizing the futility of such a thing) that the Phillies get into the mix should Alex Rodriguez become available in the trade market. Admittedly, the odds of that happening are slim-to-none, but I thought it was still worth writing about because, well, why not?

That post should have marked the end of any such nonsense, but thankfully, someone else has decided to take up the "Yankees-to-Phillies" trade mantle. And if you thought the last one was a doozy, boy howdy, you're in for it good tonight.

In an attempt to fix the Yankees' offense (not that it really needs fixing), Daily News columnist John Harper suggested that the Bronx Bombers trade Curtis Granderson, their power-hitting centerfielder, to Philadelphia. That idea, in and of itself, isn't really that wild, because the Phillies do need a centerfielder and some more offense. But what is wild is Harper's suggestion that they trade him, not for Domonic Brown, but for Darin Ruf. Yes, that Darin Ruf.
Ruf, meanwhile, is a promising young righthanded hitter who put up big numbers as MVP of the Double-A Eastern League, hitting .317 with 38 home runs and 104 RBIs, as well as a 1.028 OPS, and then had an impressive brief stint with the Phillies in September.
…
The Phillies might be reluctant to deal one of their few highly-touted prospects, but some scouts, pointing to his high strikeout total (102 K's in Double-A) aren't sold that Ruf will be able to put up big numbers against major league pitching. And Granderson could be a long-term answer in center for the Phillies if they're willing to commit financially.


Okay, well, there are a couple things wrong with that. First, I'm not sure how "promising" Ruf actually is. I'm the biggest Ruf apologist out there, but the guy is 26 and has been too old for every level he's been at. And unless he can make big strides in winter ball, then he might not have a position, either.

Second, Ruf is far from a "highly-touted" prospect. If the Phillies were actually high on him, they wouldn't have left him unprotected before the Rule 5 draft last season. And if anyone else was high on him, then you can bet that he would have been snatched up in a hurry.

Third...why would the Yankees do this? Granderson is a power-hitting centerfielder who plays great defense, and he's owed a modest $13MM in 2013. Yes, he strikes out a lot, but he's averaged over 30 homers a season since he came to New York before 2010.

Taking a chance on Darin Ruf is one thing, but not at the risk of losing that kind of power from your lineup. Granderson led the Yankees in homers in 2012, and he's probably the odds-on favorite to do it again in 2013.

And if you're Ruben Amaro, this is the kind of deal you make in a heartbeat. While I'd like to see what Darin Ruf can be, odds are that he'll never give you the kind of production that Granderson will. Even though he's five years younger than Curtis, he very well may not have a future at the Major League level.

So, if it were me, I'd pull the trigger the second after it's offered. But, fortunately for Yankees fans, this is another pipe-dream trade conjured up by a columnist with space to fill.