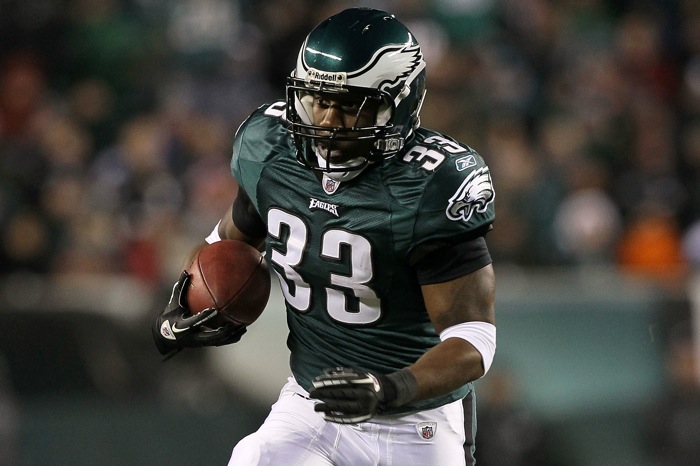 The Eagles have 15 players who just became free agents. While some of them could have returned, Jonathan Tamari of the Inquirer reported Tuesday that the Eagles are expected to let all of them walk. Let's break down who is leaving.
Antoine Harris, Bobby McCray, Reggie Wells: Who? I bet there aren't more than a handful of fans who even remembered these guys were still on the team. I certainly forgot.
Ernie Sims, Ellis Hobbs: Both short term rentals were acquired for middle round draft picks, and neither worked out. No reason to bring them back unless you really can't find anyone else.
Quintin Mikell, David Akers: Q had a good run here and still plays at a high level, but you just don't draft two safeties in the second round and then give a soon-to-be 31-year-old a new contract. His leadership will be missed. Similar situation for Akers. Can't last once your successor comes along.
Max Jean-Gilles, Nick Cole, Omar Gaither, Akeem Jordan, Dimitri Patterson: Five young guys who each could have returned under the right circumstance as a backup and special team contributor, but their spots have already been filled by younger players with more upside. Time to move on.
Jerome Harrison: Coming to the Eagles midway through the season, Harrison provided a spark on offense and was a huge boost over the previous backup running back Mike Bell. However, it seems like there are better fits out there for both parties. Harrison certainly would like a chance to start, if he can find the right opportunity.
Sav Rocca: 2010 was quite possibly the Aussie's best year as a punter. It is surprising to see the Eagles let him walk, even if they just signed the best punter from college football, Chas Henry.
Stewart Bradley: With the rest of the linebacker corps young and unproven, the Eagles need at least one veteran presence. Bradley would have been the logical choice, even for a one year contract. And yet the Eagles don't seem all that interested in bringing #55 back. He might command more from another team on the open market, and there are other stopgap solutions (the only type of linebacker Andy Reid has ever seen) all over free agency.